1979 - Start at The British School of Osteopathy
1983 - Graduate as an Osteopath - and start working in Essex
1986 - Move to Bude, North Cornwall
2010 - Close the business

Today - say Goodbye to my treatment tables.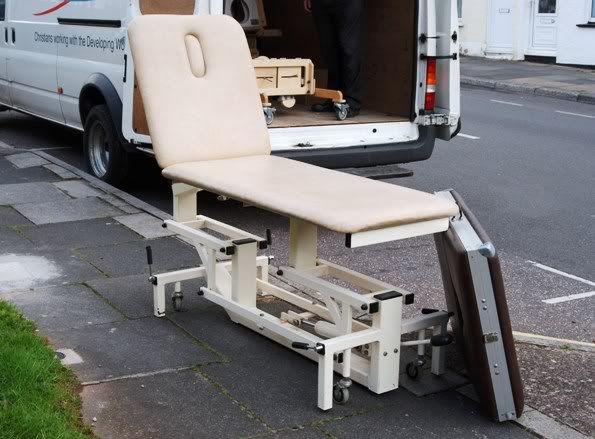 As you know they moved with me to Exeter as I was reluctant to say Goodbye to them. But in the beginning of this year we had a speaker come from Medical Missionary News and he was saying that although most charities just send money now, they still send containers of items to Africa. The DVD was so sad showing the conditions in some of the countries that it really spoke to me and I emailed them the next day.

So, they are off to Africa.

It is great to know that they will soon be used to help with the healing of people again.

So a positive end to my part of their story.