What a hectic 24 hours. I heard yesterday evening there was a 90% chance that the house move was on ... for today! Yes, after 5 m,onths the exchange and complete was being done at the same time the following morning.

This morning, it was off & on ... but my removal company was great, and even though I only heard at 11am today .... I was able to get the keys at 2pm ... and my furniture turned up at 3pm.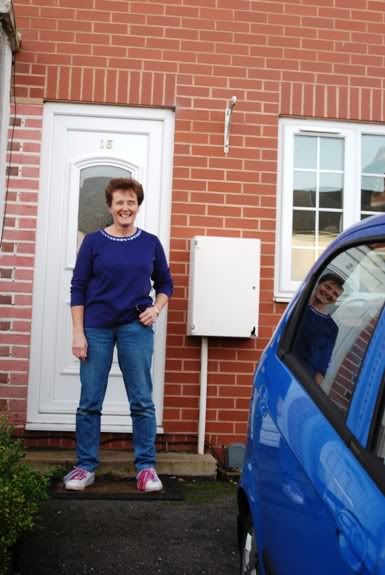 Wow, Mum, Dad & Jiffy came and I have done a\ load of kitchen sorting, had tea, and had Tim & Claire pop in! All in all a good day.

I'm now back at Mum & Dad's for the weekend, before going back to tackle more boxes before work on Monday!