In Bude today, doing the last bits of packing ... well, it has to be as the removal van arrives tomorrow to put everything in storage.

However this afternoon I went out to say a Farewll to Perry (who is buried in the garden of the house that was Mum & Dad's) ... and then I parked and walked down to one of the fields that belong to the Holiday Complex I worked at. I hadn't been back since Toni and I left ... but had to go today to say a Farewell to Jaykub. There were ponies in the adjoining field, but where he had died was quiet - and I could stand with a few special memories.

This is the view of the actual house of the complex ... because a field just looks like a field!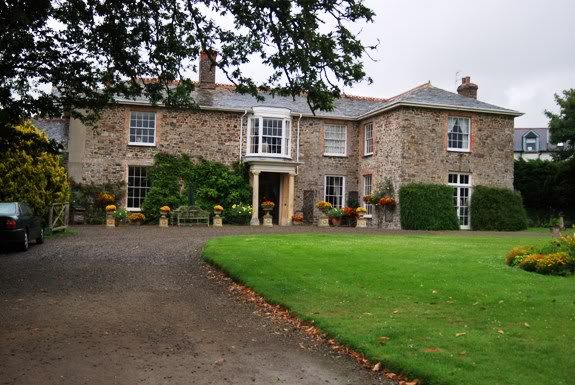 btw, the picture in the icon was taken in about the place where I parked my car this afternoon!