Actually DJ was fast asleep when I went out to the field this morning. Smudge was sitting next to him and looked at me as I walked to the gate - at the sound of my voice DJ woke up ... and stood up ... Which was really sweet of him. They were both tired as it had been heavy rain over-night, so Smudge was quite happy to stay sprawled on the ground where he was!

We didn't go far today as we were late leaving - as Toni's youngest daughter and grand-daughter had popped in for coffee.

Anyway - I did a small lesson with DJ as we went. I realised how lazy we were both getting - so we spent the time concentrating on getting an "active walk". We may have left the stables behind - but Toni will always be both my teacher and the person who broke DJ. So it is good to be nagged back into a good technique again. He did concentrate - which made life easier - so I think Toni was relatively pleased with the 2 of us! Just hope we both remember next time we are out!

As I have just got all my pictures back, I thought I would post a couple of DJ ... so those waiting for my holiday photos know that they are coming!


DJ - after being groomed ... although still showing some of the mud!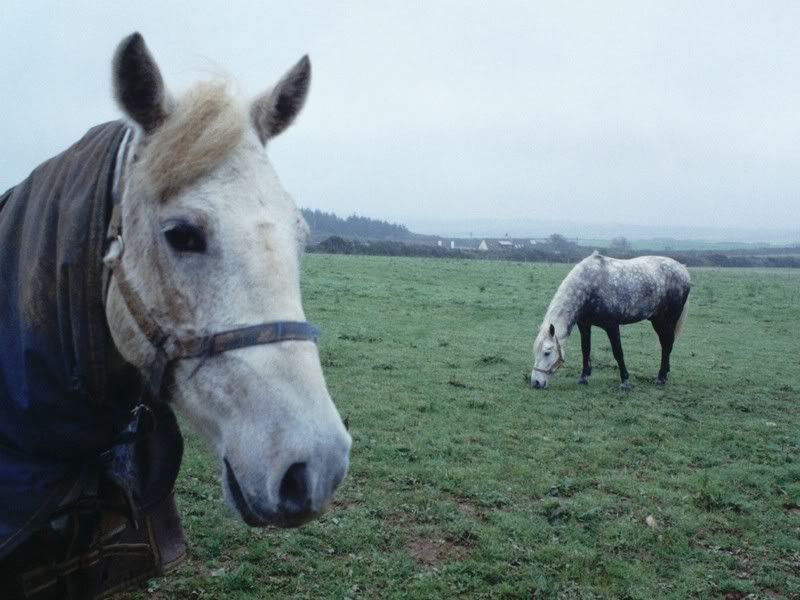 Smudge coming to say "Hello" - while DJ is busy with his absolute favourite hobby!!