I got back to Mum and dad's about 3pm (having left Bude at 5.30am) and worked a 6 hour shift. Wow, I'm tired!

Anyway - I had the best of welcomes .... so that helped the aching feet!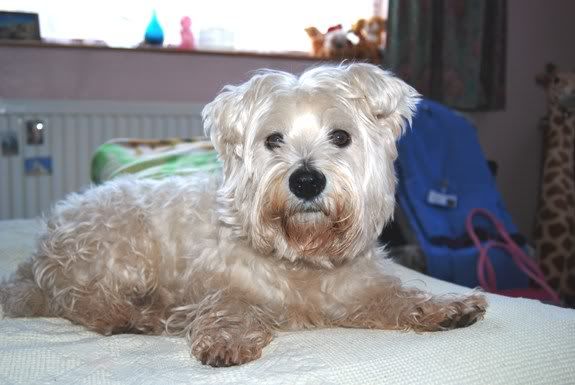 The keen-eyed may spot my uniform in the (blurred) background ... I have another shift tomorrow, so as I took off the dirty one and got the clean out to transfer badge, glasses etc.