As it turned out Tim mamnaged to (with the help of 4 neighbours) get his car moved, so I didn't have the long driving - so, I started the day off with a leisurely breakfast and then took Jiffy for his walk ... arriving home in time for Tim & Claire to arrive ... but more importantly, for Dad to be pouring the sherry.

After a standard leisurely dinner - turkey, roast potatoes, carrots & peas, red cabbage, mushrooms and stuffing, followed by Christmas pudding and Rum Sauce for the others and mince Pies for me, we got to the lounge in time to hear the Queen's speach ... then Claire and I dished out the pressies ... and then we got down to the serious part of Christmas.





As ever, I was spoilt rotten - Mum & Dad got me a couple of tops, a couple of necklaces and a large tin of sweets; a couple of friends bought me jigsaws (one of which is an Escher) ... and I had some smellies, other chocolate, and some earings. Tim & Claire arrived with a few "bits" and a huge apology - my pressie is still to arrive ... so I wait until the New Year for that.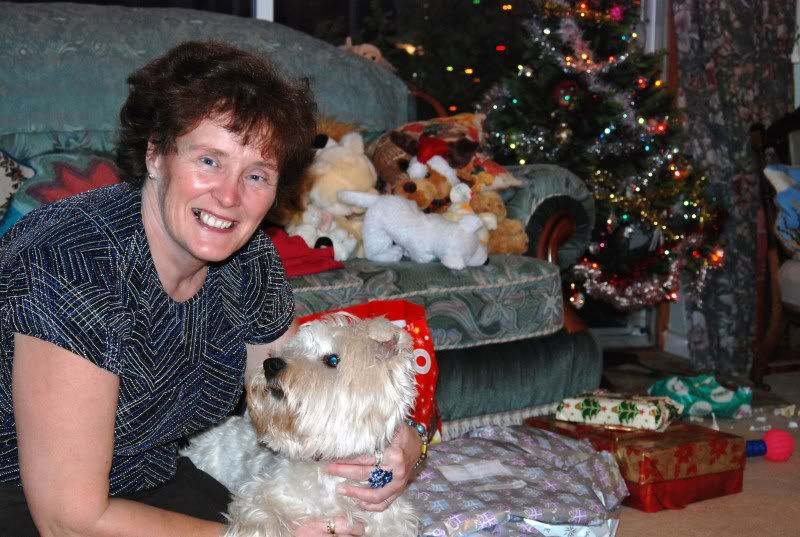 As you can see, Jiffy had a great pressie - this is what Mum and Dad bought him - it's a duck that actually sounds realistic, so that is now travelling around with him ... his favourite, after he managed to de-squeaker both the toys I and T&C gave him!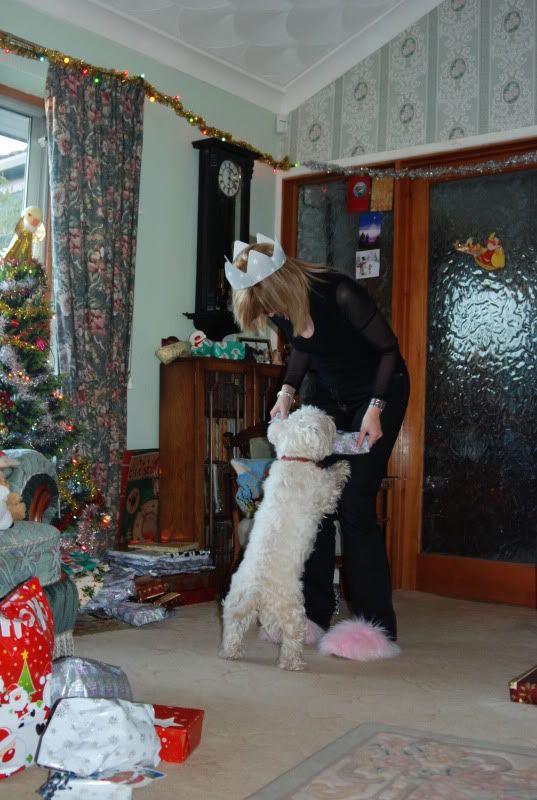 And so to tea ...



Jiffy is great - he just doesn't see the fascination in food, at all.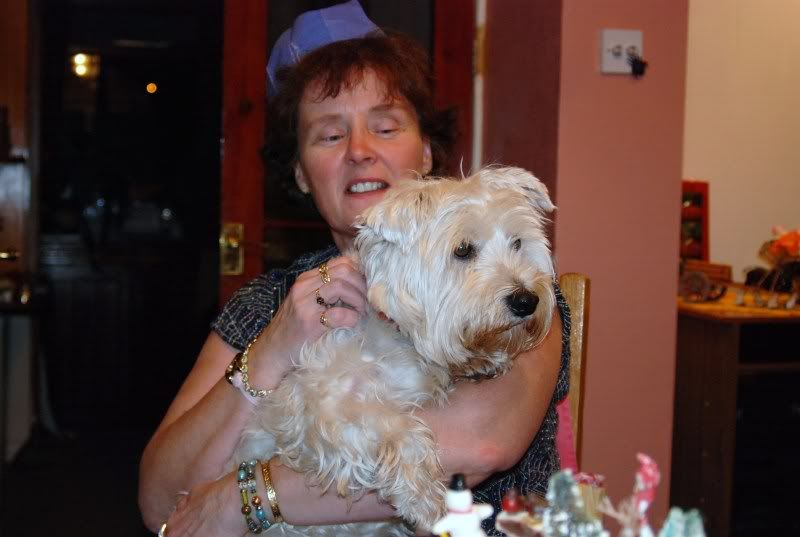 And then time to wave Tim & Claire off on the icy roads befroe clearing up and settling down for a relax, a chin-wag ... and a marvel;lous well-earned cuppa.

All in all a lovely day - one for the memory books.