As I told you, yesterday I decorated our tree - I love decorations, but hate doing the tree - however long I spend on it, it always looks "thrown together"!
strikske asked to see what it looked like - so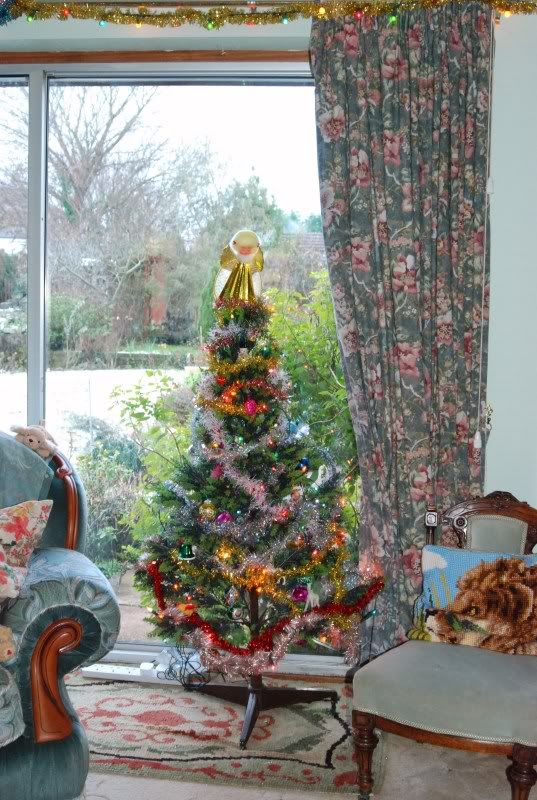 Next week I shall take some better pics of it ... and the actual special ornaments on there.

This morning, as I was getting to leave Mum and Dad's I saw Jiffy in his bed - and wondered if I had shared it with you all. So ...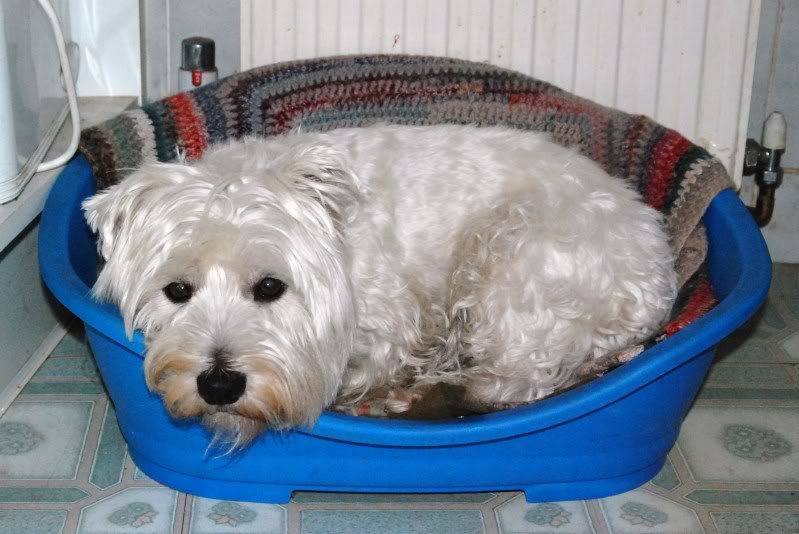 ... as you can see, the radiator is there ... and is on!

Well I made it back to Bude OK - as you can see, the roads were clear - as this was the view I had for the first 40 miles of my trip. In England the speed limit on these roads is 70 (which means most paople do 80!) ... but today most (and again, sadly I have to say most) did between 50 and 60 ... yes the roads were dry and clear, but still better safe than sorry. The last 30 miles of the trip was along a major road, but with a 60 limit ... but freezing fog meant a slow trip! Still it went OK.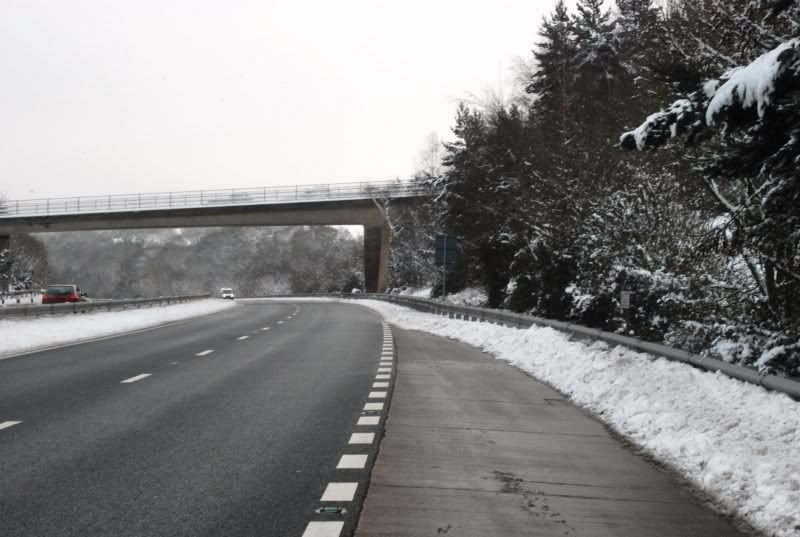 Now I'm back - and my first job was to open my cards - so a huge thank you to
edenskye
lupina78 and
strikske

Right, I must get to the bank - and do some shopping. Hope you are all safe, and well.