Yes - and I know how really lucky I am to live in such a beautiful part of the world.

Last month my friend from Church came up for the day and we went to the village of Port Isaac. It is an old fishing village and is on an amazing part of the West of England's coast line.

This area was described in a poem as "A watery grave, both day and night".

To think there is a harbour here - and there used to be a lot of Wreckers that "earned" their living!

Today it is a tourist village that has been re-discovered by a lot of people in Britain as the TV series "Doc Martin" is filmed here.

So - sit back and enjoy some pics - under the cut, as they are large images



PORT ISAAC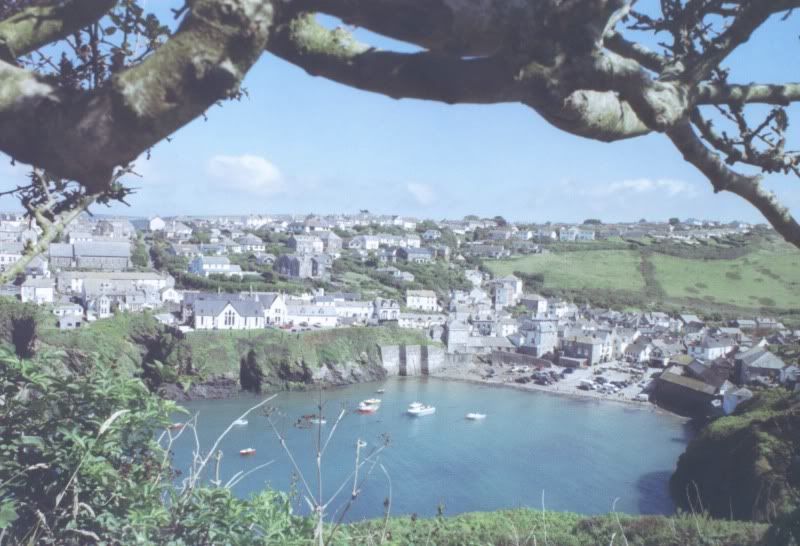 This is what the village looks like from the cliffs ... and now we look back towards those cliffs from the harbour ... and thus can see the harbour wall -
One interesting poit that shows where modern life has taken over from a village with houses built in the 16th century is that the harbour is now used as one of the car-parks ...
I didn't park there as there is also a car-park outside the village - but for those who have never lived in this part of the world - Hope you like the roads ... yes - it is a normal two-way street!
As well as being very beautiful Cornwall considers itself a separate country ... yes, I have typed the correct word. There is a separate language (not that I can say anything), a separate Saint's day ... and loads of Celtic traditions. One of which was a way of achieving penitence was to crawl through a stone circle and round the standing stones 7 times. The better your clothing - the more forgiveness you received!!
This circle was in a Victorian garden near-by ... and being so perfect, I decided to forgo that tradition ... and settled for a local-made ice cream instead!!
Hope you enjoyed my day-trip!