Day 01 - Sequel that should not have been made ... The Trail of the Pink Panther

Day 02 - Movie that you think more people should see

The film I have chosen doesn't have a You Tube link - so you just get a photograph of "the" star! The film is Moonshot, and is about the landing on the moon of Apollo 11.

I chose it, not just because it's James, but it shows the sheer tenacity of human spirit ... Those men were brave, clever ... and mad! Their wives had a tough life, as well.

When you see it, you are reminded that man got to the moon using their brains ... no major computers ... and no guarantee that they would return. How's that for a positive show of the true meaning of human spirit.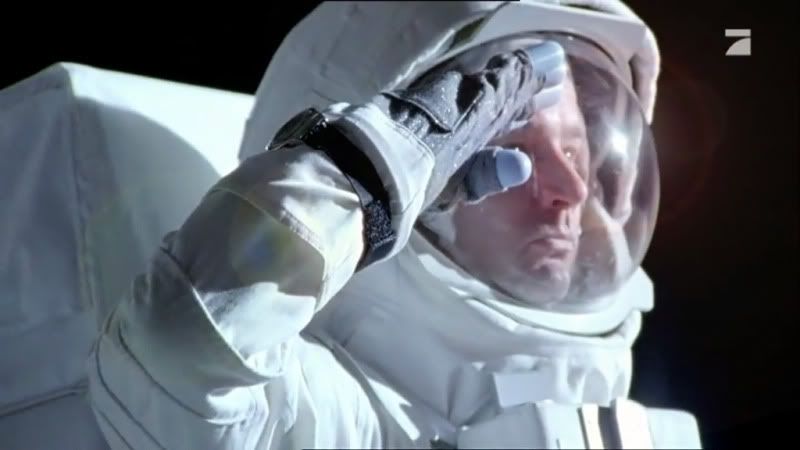 For me, I watched the event in my back garden with mum and dad ... and 40 years later, I watched the film with Mum and dad ... and without them knowing who the actor was who portrayed Buzz ldrin!


Day 03 - Favorite Oscar-nominated movie from most recent ballot ... Pride and Prejudice
Day 04 - Movie that makes you laugh every time ... Carry On, Up The Khyber
Day 05 - Movie you loathe ... Meet The Spartans
Day 06 - Movie that makes you cry every time ... Gone With The Wind
Day 07 - Least favorite movie by a favorite actor or actress ... P.S. I Love You
Day 08 - Movie that should be required high school viewing ... Gallipoli ...&... All Quiet On The Western Front
Day 09 - Best scene ever ... Pellet with the Poison, from The Court Jester
Day 10 - A movie you thought you wouldn't like but ended up loving ... Lethal Weapon
Day 11 - A movie that disappointed you ... Twilight
Day 12 - Best soundtrack/background music in a scene ... Snow White ... & ... Prince of Egypt
Day 14 - Favorite film in black and white ... Some Like It Hot
Day 15 - Best musical - Guys & Dolls
Day 16 - Your guilty pleasure movie ... Still to decide - LOL
Day 17 - Favorite series of related movies - Star Wars
Day 18 - Favorite title sequence ... Operation Peticoat
Day 19 - Best movie cast ... Around the World in 80 Days
Day 20 - Favorite kiss ... To Catch a Thief
Day 21 - Favorite romantic couple ... Groucho & Margaret ... and ... Fred & Ginger
Day 22 - Favorite final scene/line ... Some like It Hot
Day 23 - Best explosion or action scene ... Lethal Weapon 3
Day 24 - Quote you use most often ... "Wind & Rain ... from The Longest Day
Day 25 - A movie you plan on watching (old or new) ... Mamma Mia
Day 26 - Freakishly weird movie ending ... Still to decide - LOL
Day 27 - Best villain ... Arsenic and Old Lace
Day 28 - Most overhyped movie ... E.T.
Day 29 - Movie you have watched more than ten times ... Wonder Man
Day 30 - Saddest Death Scene ... The Way To The Stars
Day 31 - Scene that made you stand up and cheer ... Apollo 13