Although you can't see it in the icon, I have just taken DJ over a small jump ... and am heading for another one.

However since I started riding, I have always avoided even the mention of racing.

I like the fact it exists - as it is part of our English heritage ... but seeing horses break legs completely finishes me. I was with Toni when Suiffy was fatally injured ... and lost Jaykub to a broken leg. Although both died in very simple accidents, the races does have a high mortality rate.

Anyway - last week I went to the last meeting of the Newton Abbot Races for 2010. I went on a coach trip, to "celebrate" a 50th Wedding Anniversary - sadly, he had died a couple of months ago. So, I decided to go, to support my friend, Kathy, as that is what friendship should be about (IMHO)

It rained - and when I say it rained ... I mean it! Some of my pictures are impossible as I hve a wet lens - however here are 17 pictures, posted in the order they were taken - so see the puddles get bigger, although the last race was actually run in the dry!

I enjoyed the day - glad I went ... and

"No horses were injured in the taking of these photos"





In the paddock - getting ready for the race -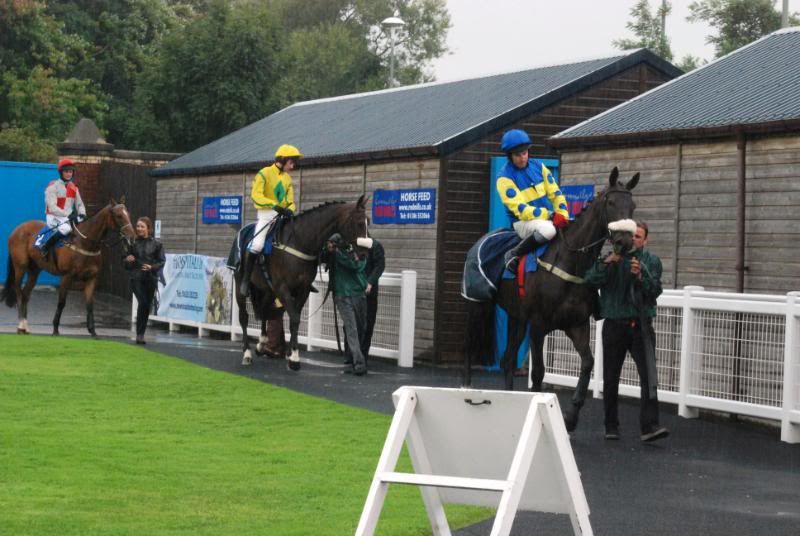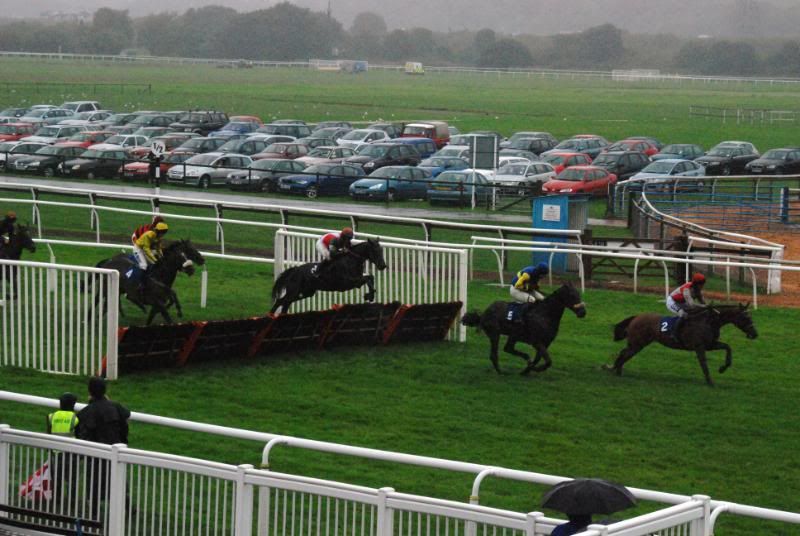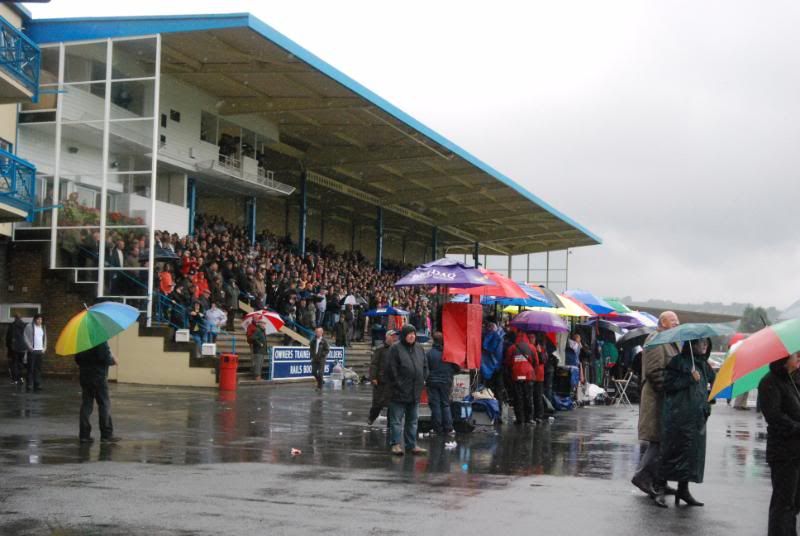 Half way through the day - look at that ground -




Stabling -




Walking around the paddock -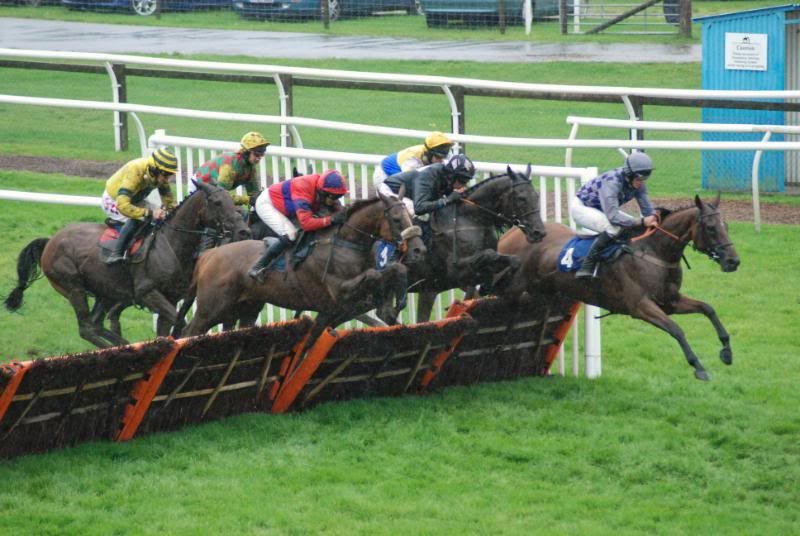 Yes, I'm still partial to greys -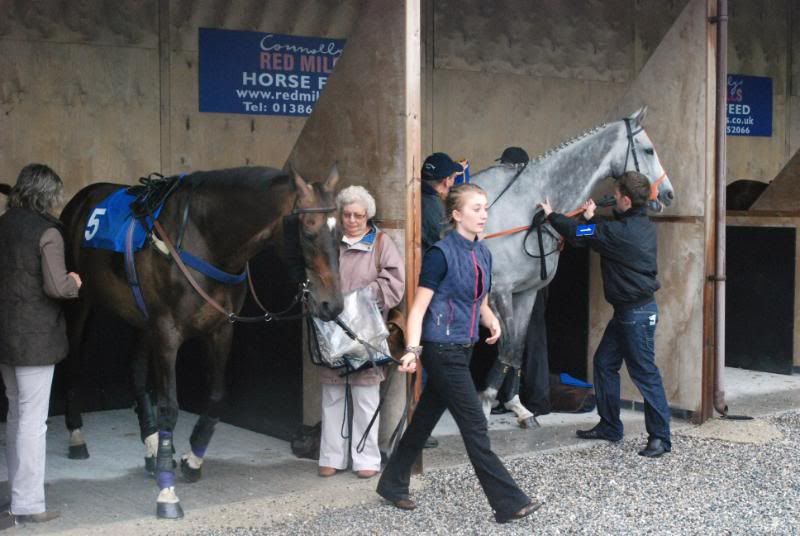 I do not bet ... but, I really should have done, shouldn't I? Look at his owner's initials!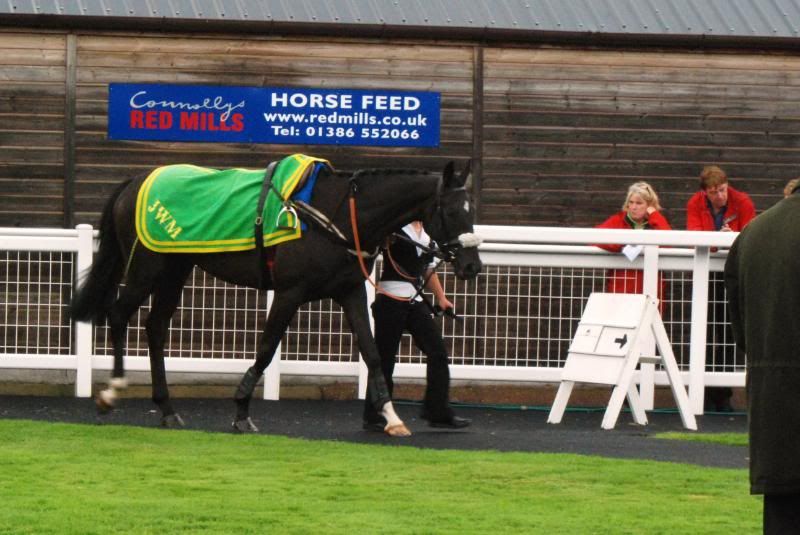 The last winner of the day - over the last jump -




The last horse coming home - yes, #1 ... the others pulled up, as it was HEAVY going.