In other words I feel I can winge, as I have pics to share.

It does seem that in my life, how ever much I aim to be positive there are always a couple of underlying factors I can't get round ... or over! One I think I will leave ... but over the last couple of days have been trying to work through one of the others.


I do love my Mum dearly, but the emotional blackmail she exerts is tough to cope with - even though I know what she is doing, and why ... I still find it hard to deal with.

Come on folks - remember in another year I will be arriving at my 1/2 century ... you would think I would have learnt to stand up for myself by now.

Anyway I have decided that although I can't do much about it - one thing I must do is learn to spend "pamper-me" time. Yes, hard to admit ... but she would be horrified to think I would do it, and until recently I have gone along rather than upset her ... but that is something I can do ... will do ... even if it's only when I'm here at my house so she won't know about it!!!!

There are some things in my life I wish were different, but aren't. People say that hindsight is great. I honestly don't know - I suppose I wish I had been able to assert myself as a teen, then this would not be as big a problem. Nick & Tim are lucky - Mum will winge about them ... but never to Nick, and only rarely to Tim!! However they have more independant lives, so it's easier for them to do what they want.

Still, you can't change the past - as Avon says to Cally in Blakes 7 -

"Regret is part of being alive, but keep it a small part!"

Well, I will end as I start - I do love her, and I suppose the hardest thing I have in accepting this is that her mother did similar to her - and she will often mention it!!

Well, there's nothing I can do - but I must learn to take a bit of me time ... if nothing else, at least it will be a positive step ... even if's it's the only one I ever take!


Anyway ... onto more cheerful thoughts!!

I went for a walk today - it really started by the wish to spend some quality time praying for my family and friends, and decided that to walk to the beach would give me exercise, and also a space for me to go where I could really focus my thoughts.

And - I took my camera!

So, here are a few photos I took - not really traditional beach scenes - but they are of Summerlease Beach, Bude ... and The Atlantic Ocean ...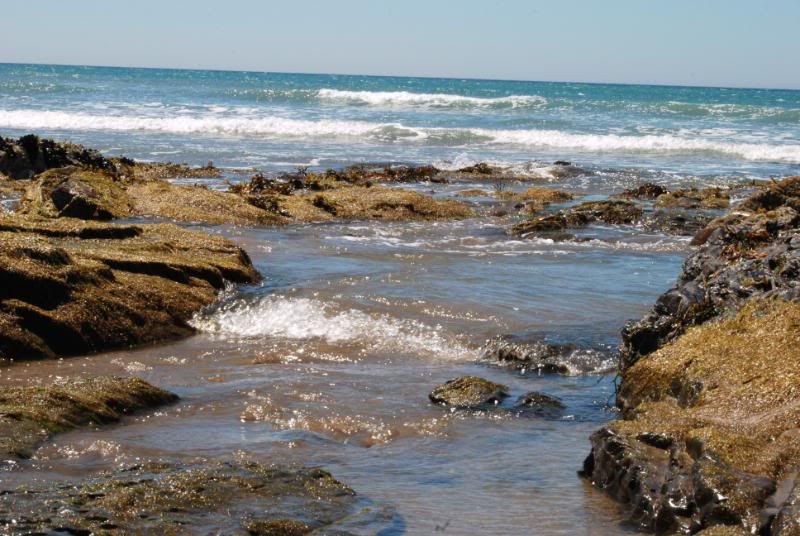 Speaking of my prayer time - I do want to say, if ever there is anything you want me to pray for, on a personal level, you only have to PM ... you can be as honest, or as vague as you want ... whether you believe or not, I do ...

God answers prayer.