I have been out for the day today - and took lots of photos so have split the post so as not to SPAM you tooooooo badly. I went with a friend from Church to Brixham ... about 3/4 hour on the bus from Mum and Dads. While there we went on the rpilica of The Golden Hind

I can't believe that there were over 70 people on this vessel for 3 years!







The boat in the harbour -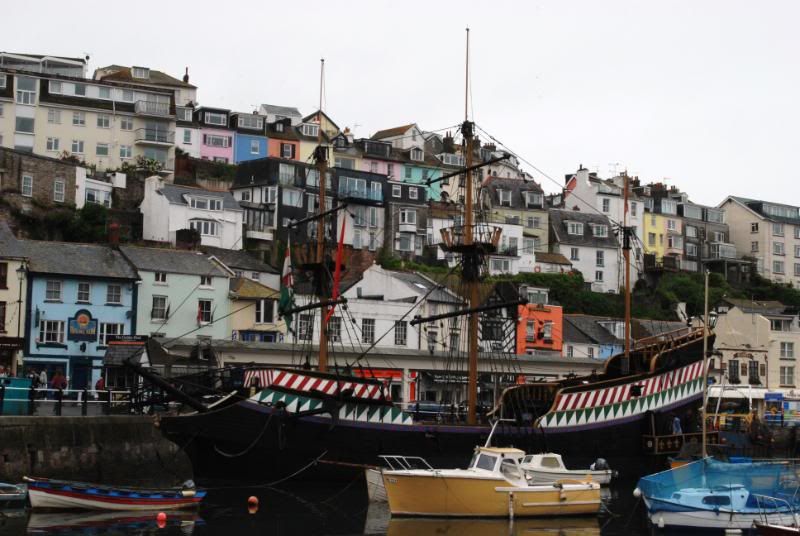 Another view -



The figure head ... isn't it tiny?



My friend, Christine, at the wheel-



Sir Francis Drake's cabin-



Below the decks -