Day 10 - A show you thought you wouldn't like but ended up loving

A show that was about magic and demons, about teenagers at school ... why would I want to watch a show like that.

My friend Toni used to tell me to watch it, and got the same answer each time - "NO" - but then her girls stayed, and were watching an episode ... well into it's 7th series ... and I saw one scene (one actor!) and I was hooked!

Not just by the actor (although that happened as well) ... but by the positive fight against evil, the forging of friendships despite the problems around ... how could I not watch earlier episdoes, and fall in love with the series ...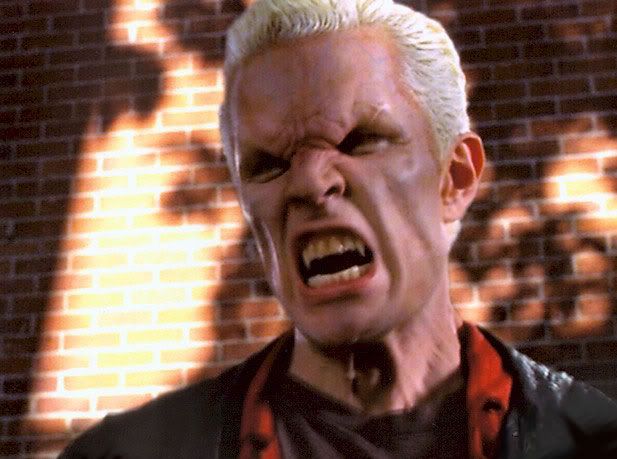 Yes, it Buffy, the Vampire slayer!





Day 01 - A show that should never have been canceled
Day 02 - A show that you wish more people were watching
Day 03 - Your favorite new show (aired this TV season)
Day 04 - Your favorite show ever
Day 05 - A show you hate
Day 06 - Favorite episode of your favorite TV show
Day 07 - Least favorite episode of your favorite TV show
Day 08 - A show everyone should watch
Day 09 - Best scene ever
Day 10 - A show you thought you wouldn't like but ended up loving
Day 11 - A show that disappointed you
Day 12 - An episode you've watched more than 5 times
Day 13 - Favorite childhood show
Day 14 - Favorite male character
Day 15 - Favorite female character
Day 16 - Your guilty pleasure show
Day 17 - Favorite mini series
Day 18 - Favorite title sequence
Day 19 - Best TV show cast
Day 20 - Favorite kiss
Day 21 - Favorite ship
Day 22 - Favorite series finale
Day 23 - Most annoying character
Day 24 - Best quote
Day 25 - A show you plan on watching (old or new)
Day 26 - OMG WTF? Season finale
Day 27 - Best pilot episode
Day 28 - First TV show obsession
Day 29 - Current TV show obsession
Day 30 - Saddest character death