We just loved it that as I was trying to take a picture of the happy couple (in their kitchen) we ended up with an addition in the picture!



When we got there it was to be greeted with champagne -



We went to the Italian Restaraunt that used to be called The Turk's Head ... and yes, we sat downstaires .... following Charles Dickens, but didn't see the ghost ... just a very nice Italian menu ... and a cute Italian waiter!!! Well, that's what Mum, Claire and I said!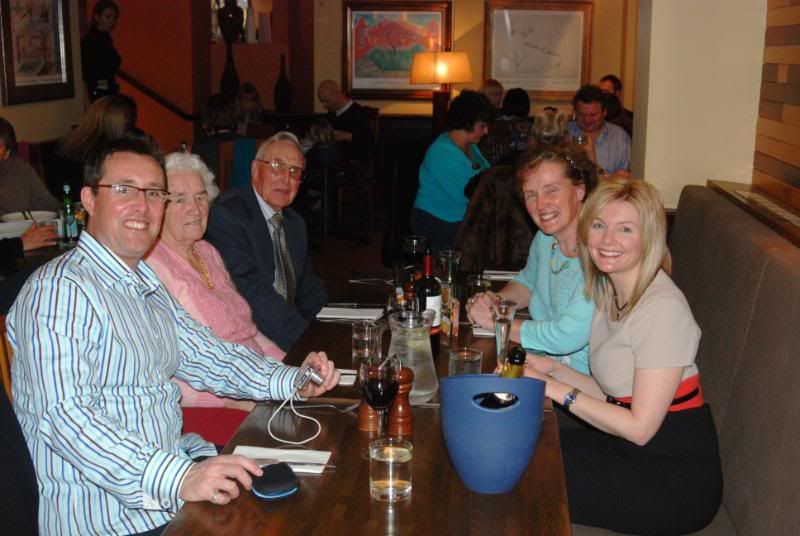 Claire and I re-living our "hen night" ... yes, I was her chief bridesmaid ... and we are still best friends -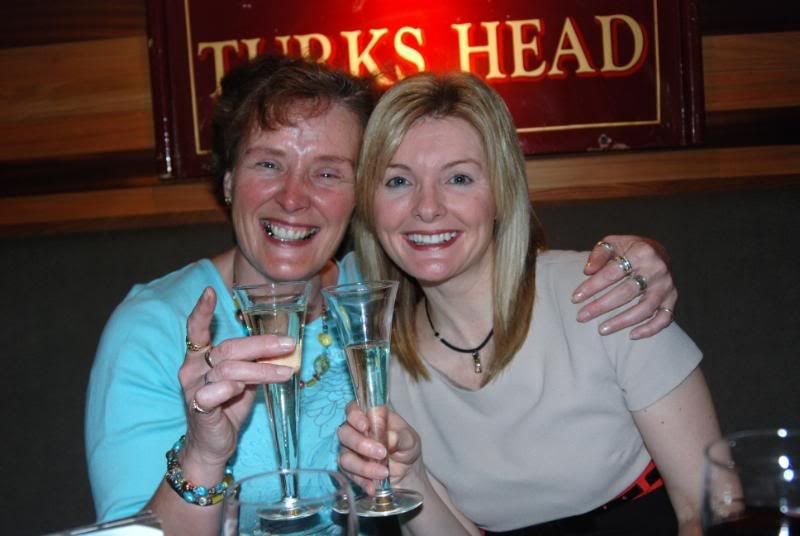 After dinner, we walked back to the taxi pat the Cathedral. I do love this building - and inside it is truly even better!



This is the Cathedral Close. It is lovely seeing how many of these properties ... including the place we ate at, have survived the centuries, as well as the bombing of the second world war. It is a lovely city.



We just sat and chatted during the afternoon - well, Tim, Claire and I escorted Jiffy on a patrol in the rain first! It was one of those afternoons that was just "nice" ... we didn't talk about anything specific, we didn't make major plans, it was just a quite time of relaxation and just "being together".

Before we knew it, there was more food ... yes, tea time -



Complete with cake -



Tim and Claire blew the candles out-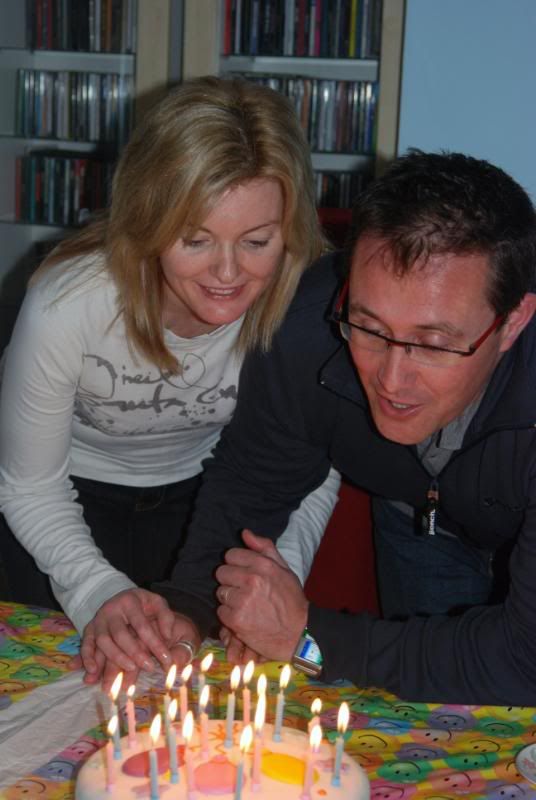 Then they cut the cake with the same knife that they had used 20 years previously -




Yes - the happy couple -



We had a lovely time both remembering back 20 years, as well as looking forwards to the future.