I did say I would catch you all up to date with my weekend - yes, a proper post, rather than just a meme is what's called for!



With no riding for the middle of the week, it meant I had no excuse not to clean the house thoroughly ... Mum may have problems with her sight, but like mothers the world over, she would spot a fleck of dust in a dark corner! Still it kept me occupied ... so worked both ways!

Mum, Dad and Jiffy arrived on Thursday. and after tea we sat and chatted, watched a bit of TV, then I asked them to watch the final of "Dancing on Wheels". They hadn't been following it, but I had, and wanted to know the outcome. In the end, I wished the vote had gone the other way, but basically it was lovely to see the positive response of both couples, as well as the other contestants who were in the audience.

Jiffy checking out my garden!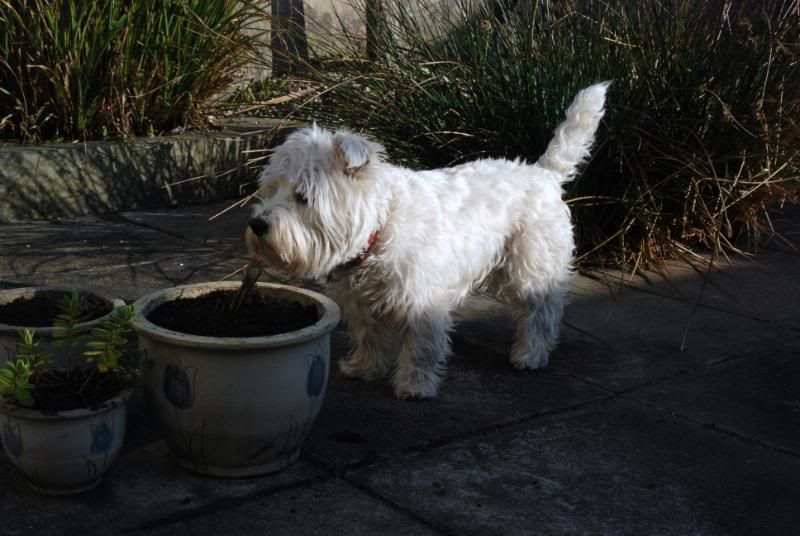 When he wasn't busy marking my work, he was keeping guard on the road -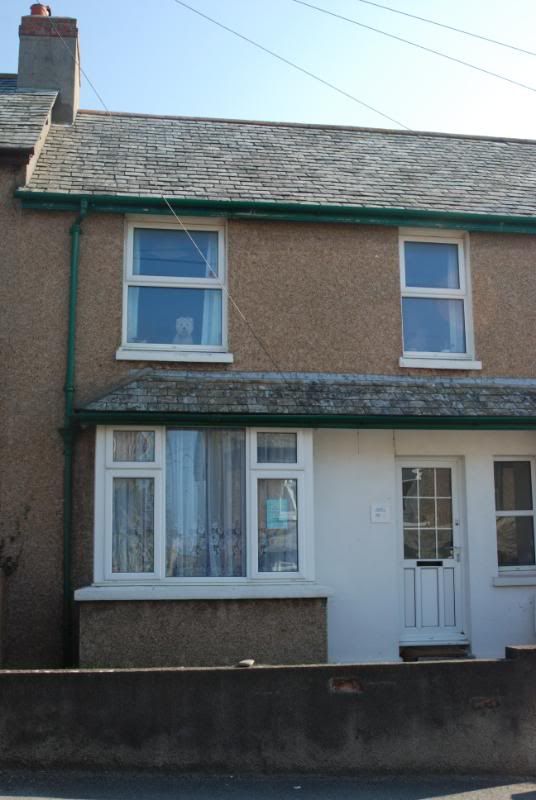 This is him (from indoors) in my bedroom -



Then on Friday Mum wanted to take her knitting machine in for repaire in Bideford, so the morning was spent having a walk round Bude, then an early lunch and I drove there. While they were in the shop Jiffy & I went for a walk, and then we came home via some other shops ... and I bought a pair of jeans, from M&S ... for £6!! That evening we watched a musical - and just had a fun evening.

Jiffy loved going up and down the staires - great for a boy who lives in a bungelow ... although, I don't think Mum and Dad's knees agreed!!



Saturday morning was short, and lazy, as I had to be at rehearsal by 12.45pm. It looked as if I was going for the year, as I had 2 boxes of instruments (double clarinet & sax), I had my bag with music & music stands & treasurer stuff, and then I had refreshments for the break!

Mum and Dad's lazy morning -


(As you can see I am certainly not a "minimalistic!)

The rehearsal was terrible ... well from my point of view! But I ended up by being positive, as a bad rehearsal = a good performance!! And, I managed to fall over!!! At least I didn't break the 3 bassoons I was headed towards, but wrenched my knee avoiding them instead! So points for "Debris" ... now you know why I have the name I do ... and it was the conductor at orchestra who gave me the title!

Then back home for tea and a bit of a sit down, before heading back, with Mum and Dad for the concert.

We played :-

The Steppes of Central Asia by Borodin
Violin Concerto by Khatachurian
Pictures From an Exhibition by Mussorgsky

All in all it went well. I really like the overutre, but the concerto was "highbrow" ... however it was a pleasure to be able to participate in such a piece. The picture were good ... and bad! A couple of them I didn't like, but 4 of them were great - even if one did have a sax solo as the theme!!!! It was great to see a full hall, a few friends, and to see my mummy and daddy there! A good evening.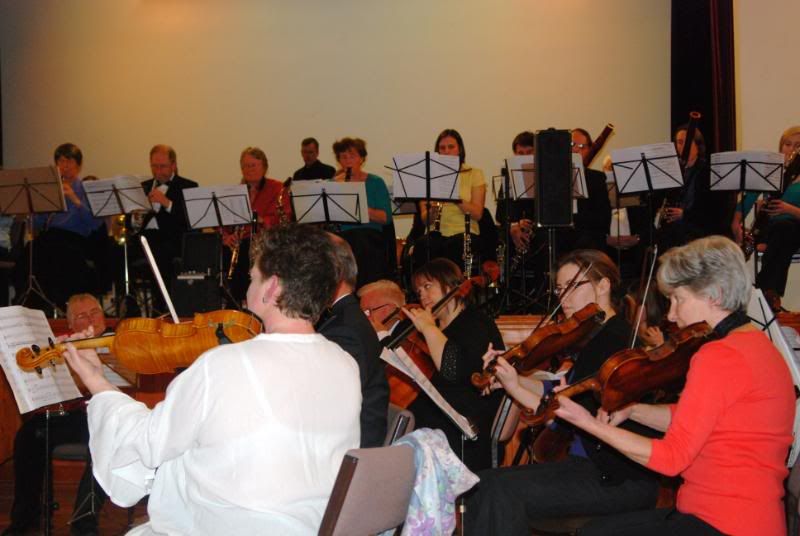 A sax solo -



And, at the end some twit had to make the speach of thanks -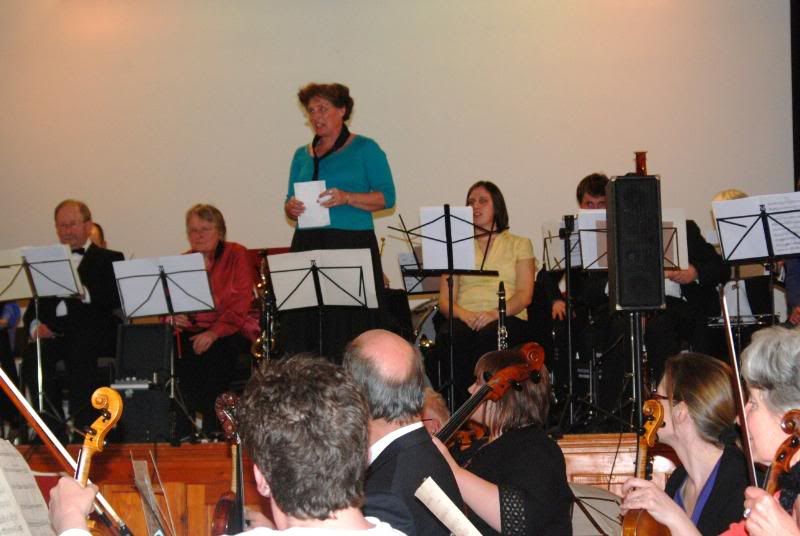 Afterwards, we came back here for a much needed cuppa, and a chance for me to unwind!




Sunday was Mothering Sunday - and so pleased the weekend combined, as it meant I had a chance to spoil Mum. Jiffy and I gave her some pressies with her morning coffee, as well as a card that Tim had posted, then after lunch she and I went for a walk ... as Dad had a snooze. It was great to have time with Mum, and although it would have been nice for Dad to be with us, I also know he has 1 1 /2 hours drive ahead of him ... and at 85 it is a long way!




I just love this view of Bude -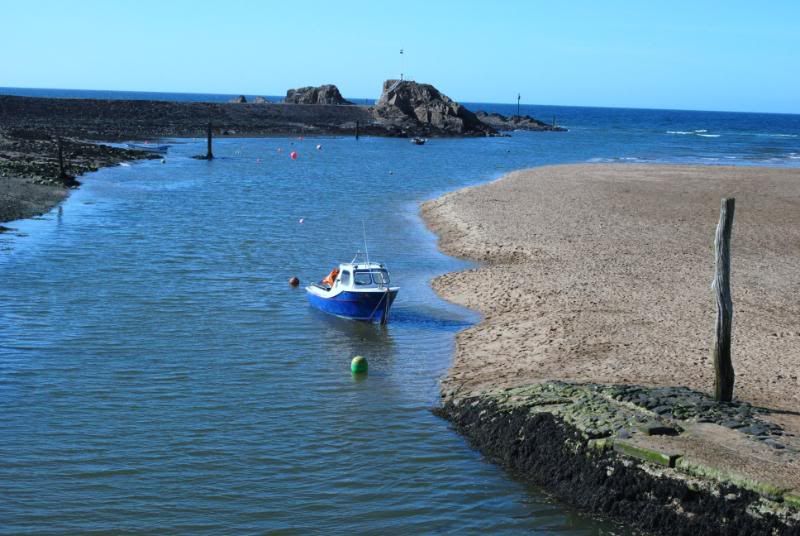 After an early tea, it was time to say Goodbye, and then headed off on their way home ... leaving me with the washing up.



All in all a lovely weekend.