What a gorgeous morning as I walked DJ in - the sun was shining, and it was lovely to keep focussed on the positive reasons for loving DJ ... I took this picture as we got in.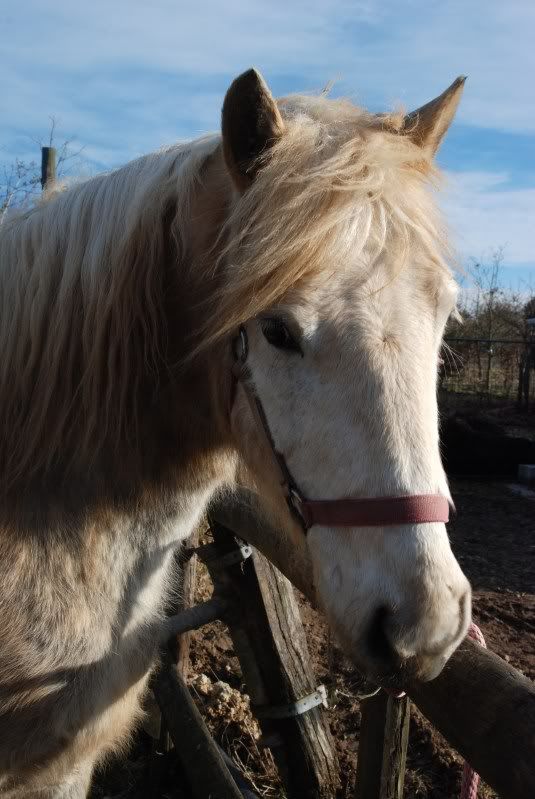 I then took him in and groomed him, and got Toni to take some pics of the 2 of us - I shall post them next week when I can sort them out on my pc.

Toni rode Smudge and we only went round the block - but it was such a lovely day - and we could just chat while we rode.

This is one of the reasons Toni will sell DJ, as she and I will miss each other, and for her to see DJ around will be hard. We both had a "wobble" today about the coming changes, although both know that thye have to be. It is my choice, but Toni and DJ are an impossibly hard part of that decision.

Anyway - it was another lovely ride - so that is the main thing.