Now it was time for the final section of the afternoon - the autographs. we had been given one personalised as part of our ticket, but I decided to get another one as well.

Ever since the second time I saw him, when I printed out a picture from the previous concert I have kept that "tradition" going. Although he didn't realise it, he signed the picture that I have on my desktop of my pc.

The one I had personalised was the one that was chosen by you, my friends, in the vote a couple of weeks ago.

When it was my turn, I did actually manage to say how much I was enjoying the Dresden Files - he had said in his Q&A thast he was finding the work very hard to do - I am enjoying them, so was glad to tell him that his work was being appreciated.






As ever, it's great to see Steve around, just in case he is needed -




About 3/4 of the way through, James went to sign the items for those who were in wheelchaires -




The queue from another angle ... unless
aa_eve_aa wants me to remove the pic (!)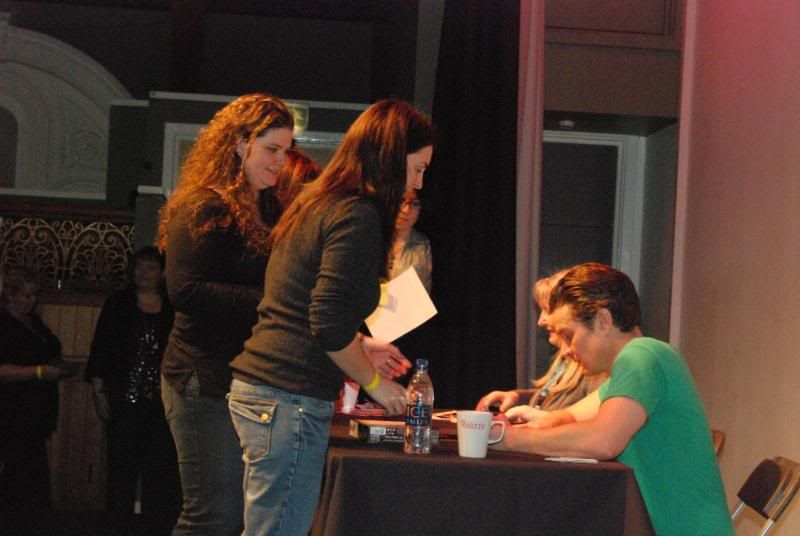 Its not suprising that he was having problems with his hand later - a concert last night - then lots of writing this afternoon.