Between Christmas shopping I have continued, with the help of Jiffy to put up the decorations - In the lounge today. The tree will get put up on Christmas eve, as we have a houseful of people tomorrow.

My last task this evening is to sort the cards and stick them on the 2 glass doors that come into the lounge.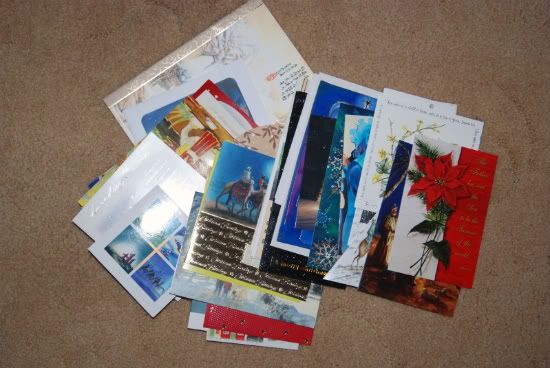 Here's a few of them - we will get a load more at Church tomorrow.