Happy Birthday
jaded_jamie

Thank you for making me feel so welcome in your life, and for your faith and support.

I hope that you do have a special day-of-win ... and that it is the start of a truly special year. One where you see your dreams coming true.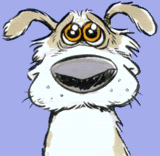 Happy Birthday Glitter Graphics



I am more than glad we are friends - Thank you for being you!

BTW - We never have lightening ... let the skies are flashing as I write this - even God is lighting up your day!