I have suddenly realised that I never put the pics up from the other half of our day in Albania .... We visited the UNESCO protected site of Butrint.

According to the Roman writer Virgil its legendary founder was the seer Helenus, a son of the king Priam of Troy, who had married Andromache and moved West after the fall of Troy. The Greek historian Dionysius of Halicarnassus, as does the Latin poet Virgil, wrote that Aeneas visited Bouthroton after his own escape from the destruction of Troy.

For any of you who are interested there is a pretty comprehensive Web Site that gives the full history.




This is part of the Roman town - I just loved seeing this decoration.




Mum and I at the Theatre, in part of the Complex of Ascelepius (the Greek god that Hipocrates worshipped, before he started modern medicine .... in Kos, Greece)




This stone is signed by slaves begging to be freed from gladiator training.



A couple of the 4th century BC gates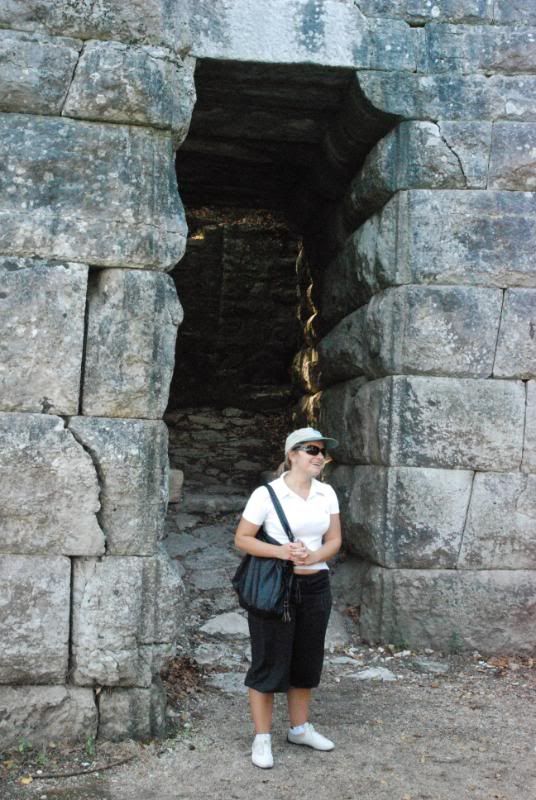 The 6th century Baptistry.



The 11th century Basillica.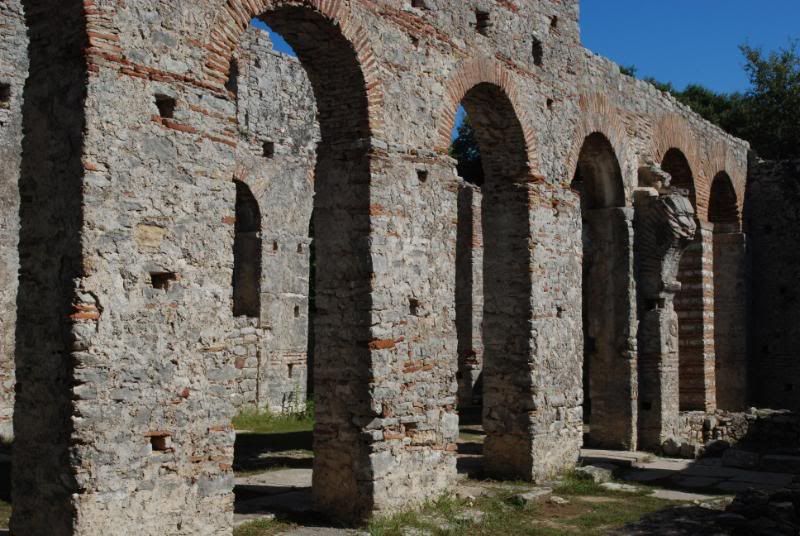 The 15th century fort - and view.




The god Apollo ... yes, he was aparantly thought to be Aphrodite when he was discovered ... and I think he looks a bit femanine!!