Dad and I were stunned when we went to see the rep the morning we arrived. As I said in my last post, we love to do a local tour - see something of the area we have travelled to - but to also get a chance to visit Albania was something that hadn't occured to us.

For those who don't realise it, from the end of WWII until 1991, Albania was a sealed country - totally Athiestic, fully Communist. It may be part of Europe, but that is all we knew. It is a couple of miles from Corfu, and the occasional fit person managed to escape via the island ... after a long swim.

It is now open to visitors - and we went over. Half the trip was to a World Heritage Site - more about that next - but this has some general views of what is a very poor country.



The Albanian National Dress - the flag was already shown in my 366 MEME, here


During the Communist rule there were more bunkers made than houses - these were everywhere, and manned by 3 people at all times during those years.




You can even see them on the cliff edge here -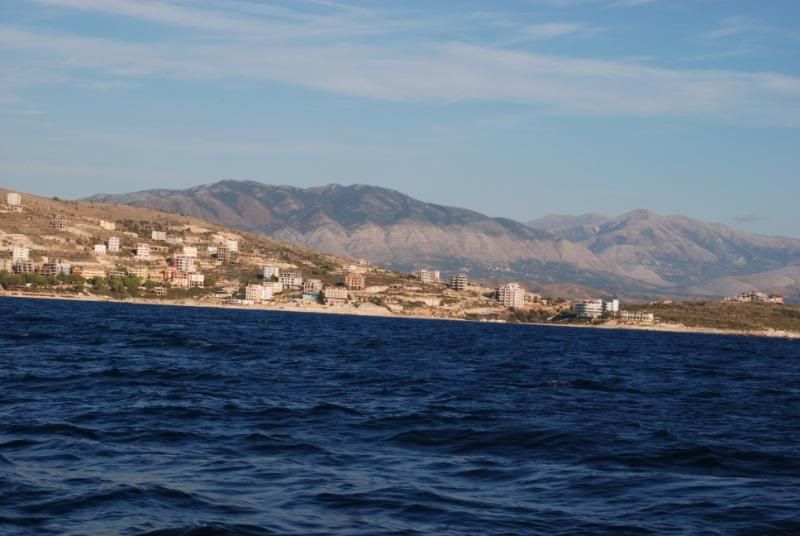 A mussel farm




Now they are no longer Atheist, Churches and Mosques could be seen. During the time of repression, to mention God by name meant instant imprisonment.




This is the absolute main road, as it comes out of the port town of Sarabanda.