For this last set of the pictures I took in Greec, there are a few photos from around the island, when we went on a coach trip. I am not one for sitting around - and Mum, Dad and I like to do a trip, so we can honestly say we have seen something of the place we have stayed. Iknow a lot of people just enjoy a week by the pool - but not me ...




This is the runway - and as I'm not happy flying, I was glad I didn't have a window seat when we landed ... Mum did, and thought we had landed in the sea!!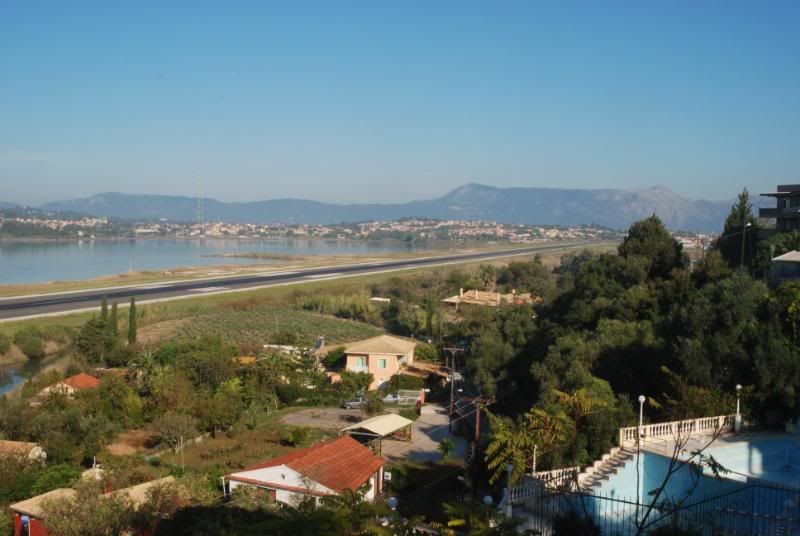 This is near Corfu Town Harbour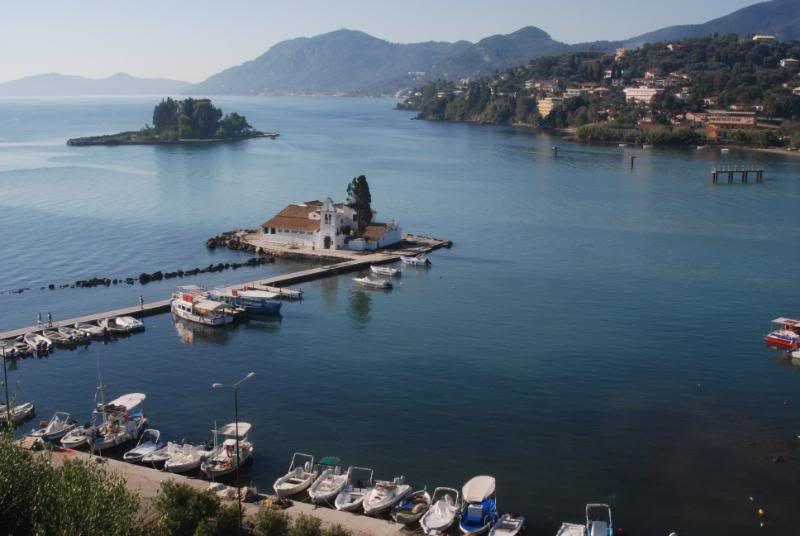 This is The Venetian Fort, from the coach - so you can see how it was built as a real place of protection.




North West Coastline.




Paleokastritsa - this is where we stopped for lunch ... and an ice-cream!




Paleokastritsa Monestary - Bell Tower. All the bell towers are of a similar pattern - with 3 bells to represent the Trinity.




Inside the Church - some of the many paintings/icons. There is no alter in a Greek Orthodox Church - this is the entrance the Priest uses during the service to get the sacramant.