On the wednesday, we went on a coach trip around part of the Island - and one of the places we visited was The Achillion Palace, just outside Corfu Town.

Some of it, now, is the casino, but we weree able to go around the grounds and into the ground level of the building - so the camera was, yet again, busy .....





The entrance -



The Muses, and The Graces, all had their statues along the one wall of the house.




The main staircase




Kaiser Willhelm II's desk - he had the seat made, as a saddle, so he didn't want to feel he was not working, when he was sitting at his desk.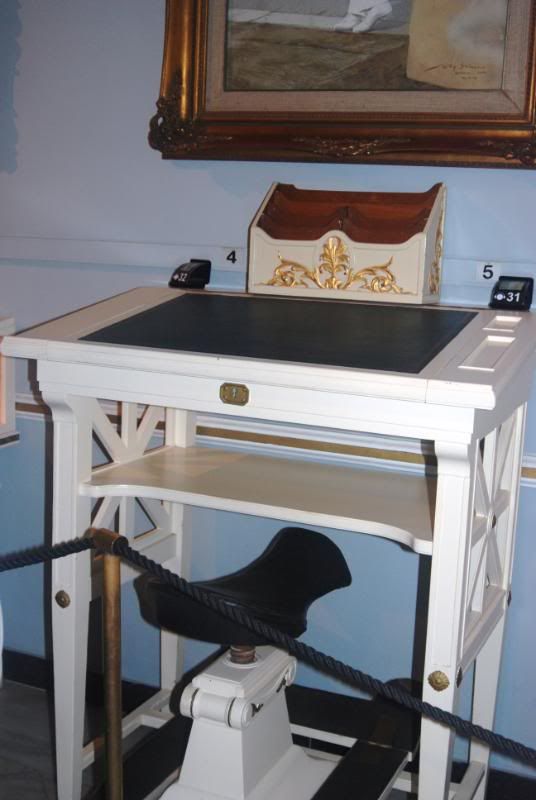 I just loved this light fitting.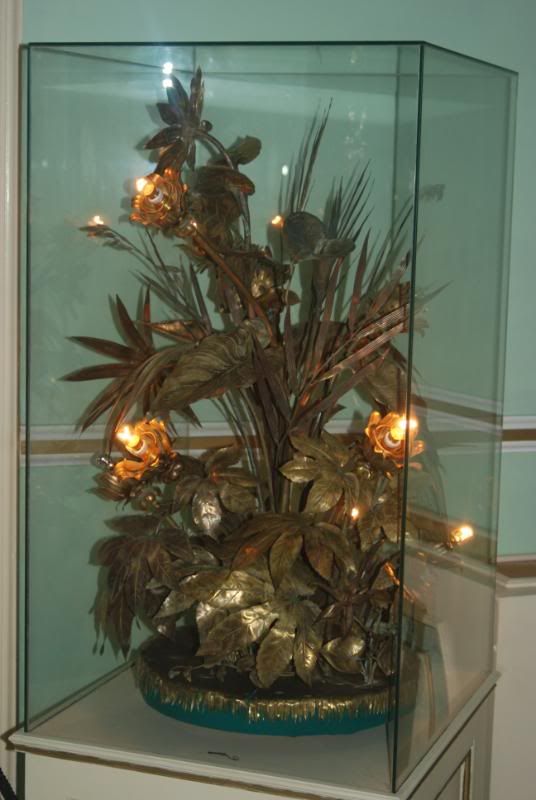 Lord Byron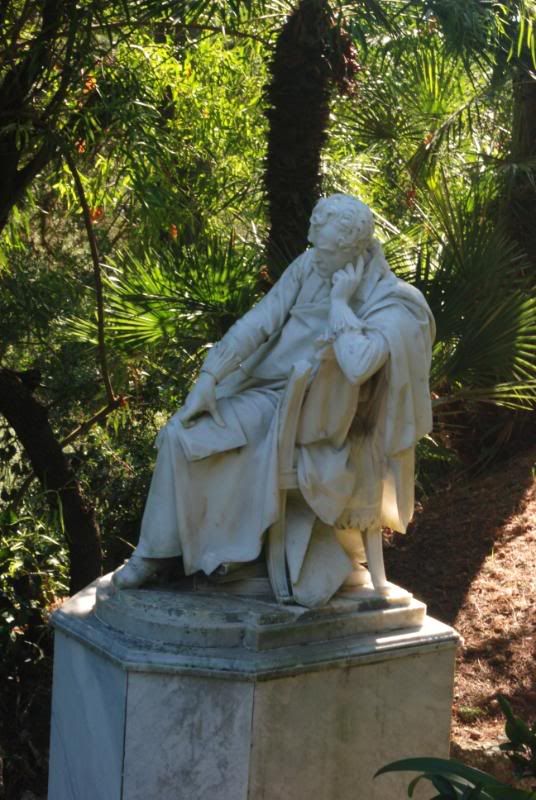 The dying Achilles




When Kaiser Bill took over the house on the previous owner's death, he ordered that the above statue be moved from pride of place, and this 33ft bronze of the triumphant Achilles be placed there instead .... It was very impressive, and I still can't see wy I couldn't bring it home as a souveneir (even if it does way 4 tons!!)