As I said in my last post, the Venetians were the civilization that developed Corfu, and during that time built the Fortress which dominates the harbour, and thus the entrance to the city.



Looking back towards the city.




Crossing over to view the building.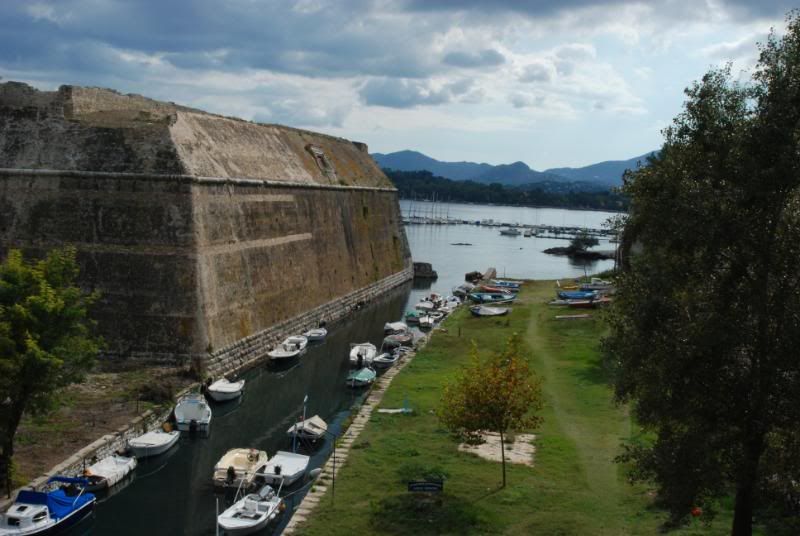 With my daddy!




After 1815, the English had control of Corfu, and they built this Chapel , called St Georges Chapel next to the fortress. In 1921 Prince Philip (The Duke of Edinbugh) was christened here ... as he was born (apparantly on the kitchen table!!!!!!!!) of a palace on the outskirts of the city, which can't be seen from the road at present, due to the trees around it.