Yes, todays 2 sets of photographs are all from Corfu Town - the capital of the island. It also has the name Kerkyra, bus is always called by the Corfu Town name for the English!! Makes life easy to remember these cities - Kos and Rhodes did the same!

We went to Corfu Town for an afternoon, using the local bus - my 366 MEME showed Mum and Dad waiting at the bus stop opposite the complex. It cost us 1.60 Euros there and 1.30 Euros back!!! But a lot cheeper than it costs me to go into town with Mum on a Saturday afternoon!

So - here are some general shots around the city, with a few notes, as well.




Well, you would expect my posts to show Churches, wouldn't you???

This first one is the Greek Orthodox Cathedral of St Spiridon, the patron Saint of Corfu ... and the only one we went inside today. His body is mummified and in a silver casket, although on 4 days a year it is taken out and paraded through the town. The tower is the highest in Corfu Town ... and the tallest tower on the island.




This is the Catholic Cathedral.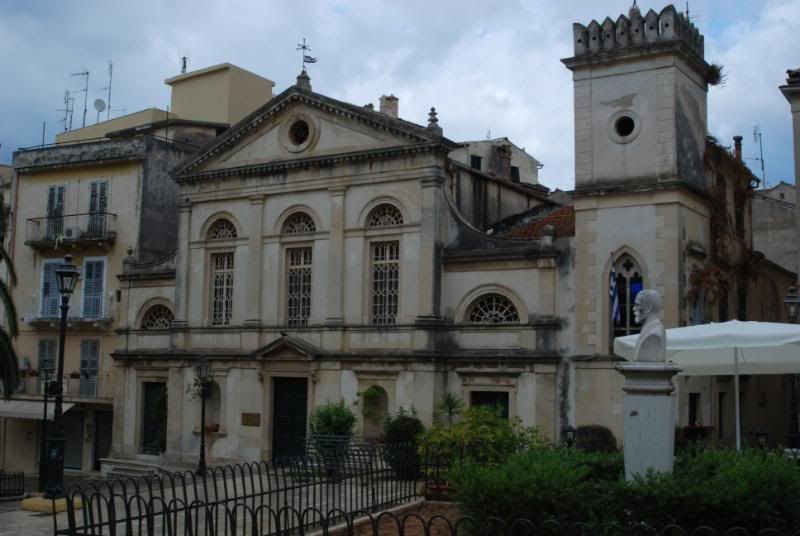 One of the other Churches, near the old fortress.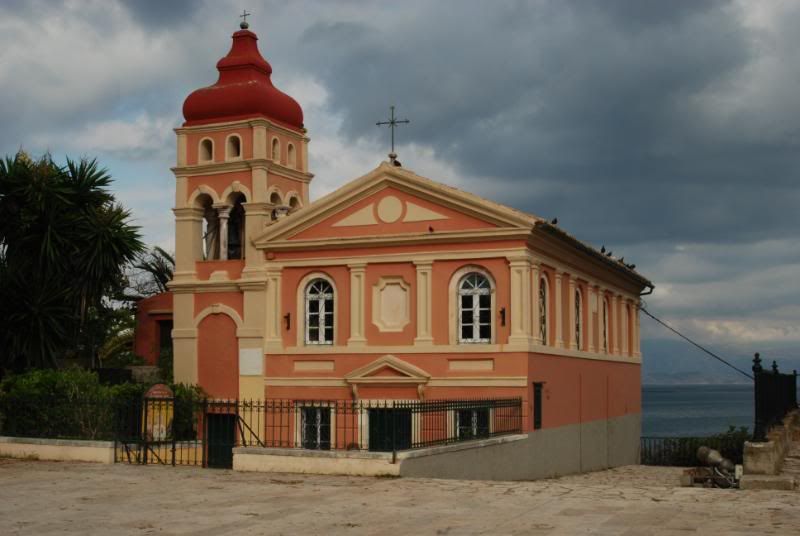 One of the many roundabouts


Some of the many streets - and yes, that is a motorbike , and parked cars!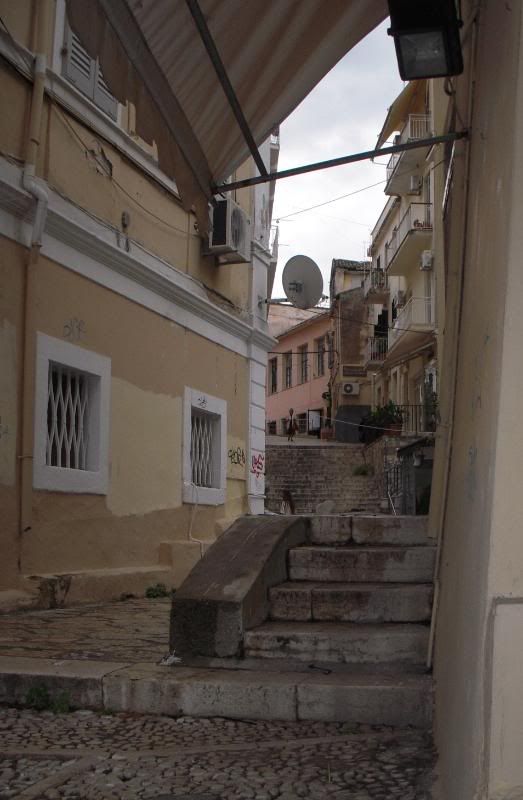 We were told that the architecture of the old town was Venetian as they were the ones who developed the island. I can see what the guide meant, although Mum disagrees.