Yes, today was truly a great morning to be alive - and being a Wednesday it was good to be back to the 3 ladies riding round the village in the sunshine.

I know we ride more than once a week together - but Wednesdays is our special day, isn't it?

As you saw by my 366 picture, DJ was pretty clean when he came in - so grooming was relatively easy - I did also trim his bridle inch for him. Just as I got ready to get his tack Toni brought in Badger and Junior - You can see DJ looking over his door to see who's arriving -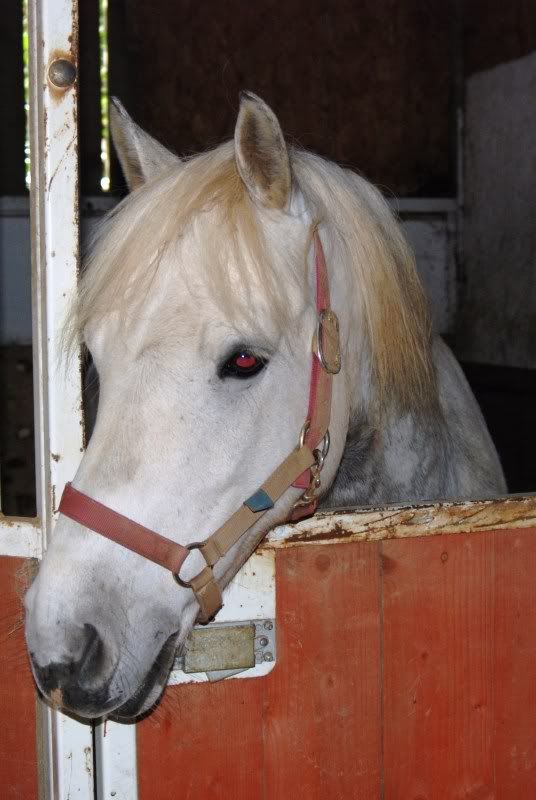 So I then tacked and plaited and Toni rode Junior and we headed off to meet Ros and Shadow.

The sun shone, and there was little traffic, so great to go towards the village Church and round the large block.

The only danger to DJ was that Junior had been on a new field yesterday ... and lets just say that the fresh grass had gone straight through her system!!!!!!! She almost got him a couple of times! But we all made it home clean.

Then time for a quick feed - before heading back to the field ... and Conrad.