Today has been a lovely day - James birthday, a nice ride with DJ, and a trip to the local flower festival. I don't normally go, but couldn't resist when I realised that the Church is actually dedicated to St James the Great .... what better way to celebrate James Marsters Birthday? Especially as it turned out that the theme is "Sing it with colour"

As I said when I posted my 366 MEME photograph of Kilkhampton Church doorway (which was actually built in 1130), there would be more photographs to follow ... Well, below the cut are 16 images of the flower arrangements ... so you have been warned if you are on dial-up!

If you want to see any more about the actual history of the Church, then follow the link here and read about some of my local heritage.





The main Nave, showing "Tie a Yellow Ribbon"


"Silver Threads Among The Gold"
Clockwork Orange
"I Love the White Rose"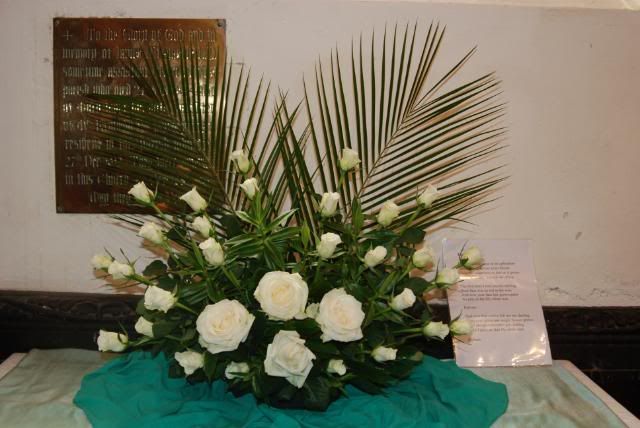 "Ride A White Swan"
"Yellow Submarine"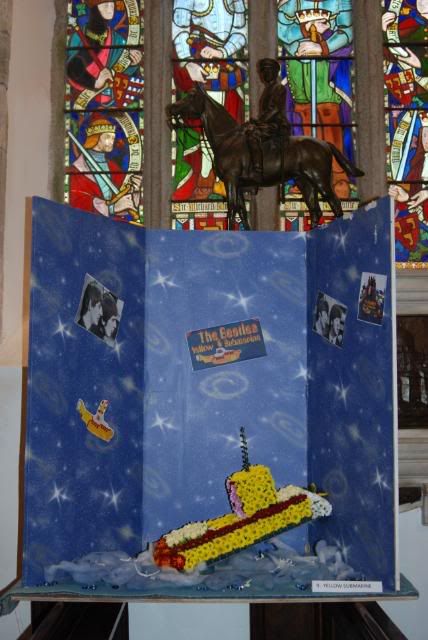 "Green Door"
"Red, Red Wine"
"Lady in Red"
"Greensleeves"
"Oranges and Lemons"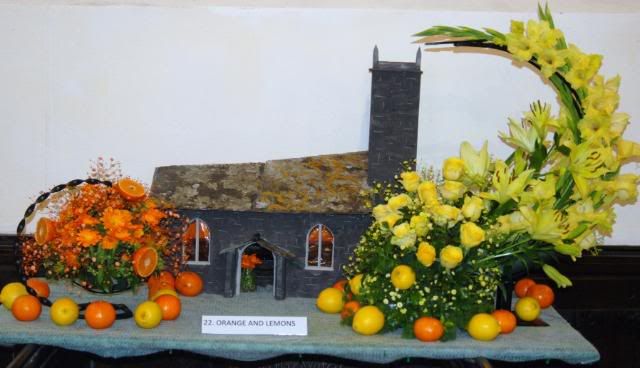 "White Cliffs of Dover"
"White Christmas"


"Somewhere over the Rainbow" and "Blue Suede Shoes"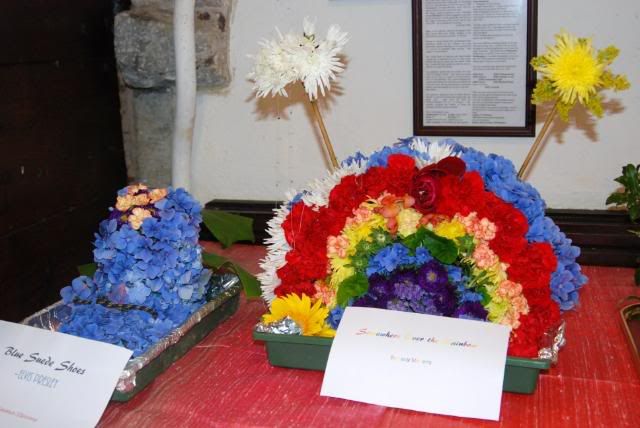 I think my favourite was "Ride a White Swan", but overall there were 33 arrangements - some of which were multiple ... so, hope that this has given you a bit of a taste of the flowers on display.