As the observant will note, today is Saturday - and I am in Bude, not Torquay!

It is Bude Carnival this afternoon - and I steward as vehicles arrive. I won't actually watch the procession, because as I go off duty I will head off to Mum and Dads.

This is the area where there will be some of the judging - and as you can see, local charities are also seetin up stall etc. I won't have my camera with me this afternoon as I am not located anywhere specific, but cover 3 car parks!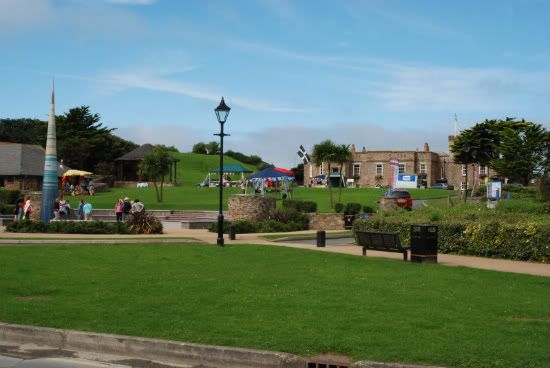 Just hope the weather is like this all afternoon - I got soaked and frozen last year!