Well, I can't post pictures taken at Mum and Dad's without some of the little man, can I? Even if he has already popped up over the weekend in my 366 MEME.


He came out with me to help me decide which photos to take of the garden -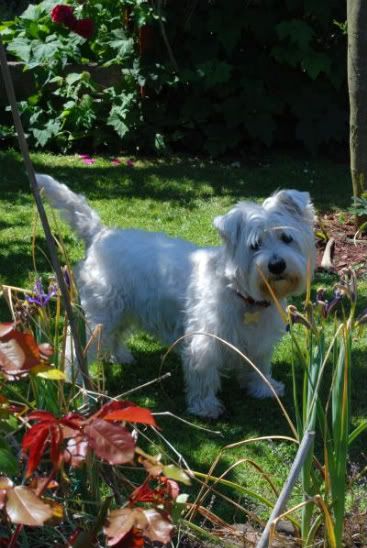 Then, after all that hard work, back in the house to recover in the sunshine - warm and comfy, but by patio doors, so he can pretend he is keeping watch over the garden ... through his eyelids!