When I eventually found where they had changed the Polling Station to (!), I went and voted. Whatever I think of local, National or International politics, I still think it is important to register my say.

Women haven't always had the vote, and in some countries a free vote doesn't exist - I am lucky ... So, along I went and voted

Choice of 16 candidates for the European elections.
Choice of 2 for the local election!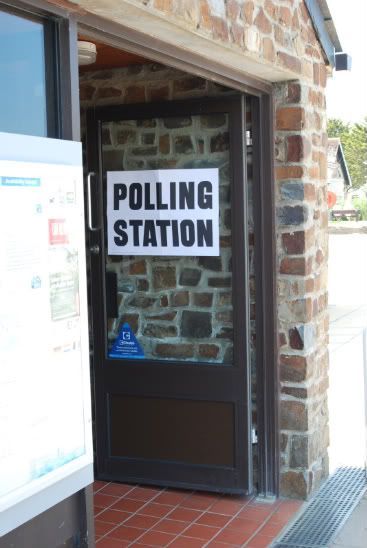 So, 2 Xs later - and I am on my way back home.