Well, I did warn you that I had been out and about with the camera! Behind the cut are some general panoramic views ob Bude and the north Cornwall coastline, showing wheat a calm sea looks like here.

I haven't reduced the size this time, so if you are on dial-up ... beware!



From the Downs, across the sea pool and Summerlease Beach, to The Breakwater.



Yes, I had a paddle!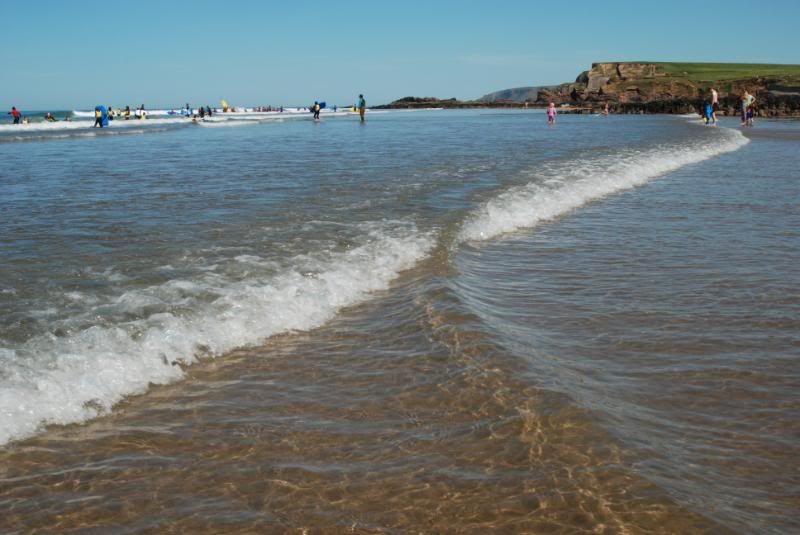 From The breakwater, looking across Summerlease towards Crooklets.




From Efford Downs, looking down on The breakwater, Summerlease, and towards Crooklets in the middle distance.
On the horizon is something that doesn't exist ... but people in USA and England visit regularily!!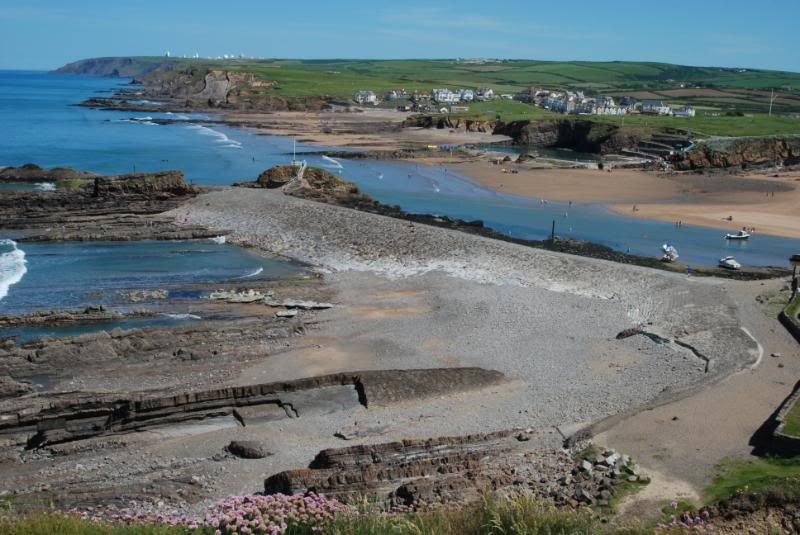 Looking up Summerlease towards town. On the left is the sea pool (that was in other pics) - it has been there years, and is actually where I did my first ever swimming when I was down here on holiday when I was 9!!




From Efford (The Breakwater is now behind me) - looking towards Boscastle and Tintagel (which you can just about see on the horizon!