... There are some great advantages of living in a rurual area, but now we are in the 21st century, you also get to see signs that read :-

"Unsuitable for long vehicles"

These are around all over the place - but not often placed as this one is, on the outskirts of Bude ... Hard to read in this picture, but easier when you are in a van!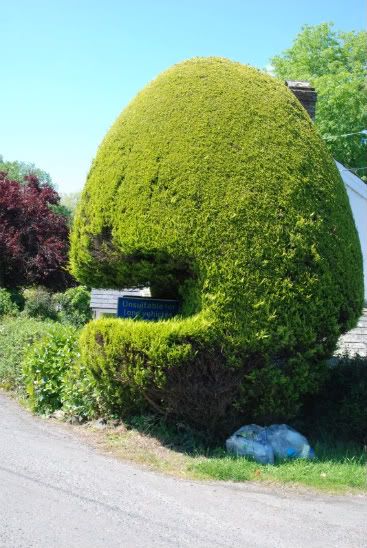 PS - Recycle day as well, as you can see by the bags!