As I said when I posted my 366 day MEME, I would be giving you further pictures of my walk.


When I started off, I walked from the town, along the edge of the canal. This is facing back the way I walked -




At the canal, I crossed over the inner lock gates, and took this photo. Bude is unique as having the only sea lock gates in England.




I am now standing in front of the outer lock gates, looking towards the Atlantic.




These boats are in the river-canal flow - also called The Haven. They are sheltered from the Atlantic by the Breakwater - but can be easily put to sea. You can see how calm this water is.




I am now on The Breakwater - looking bac over The Haven towards the lock gates (roughly cental)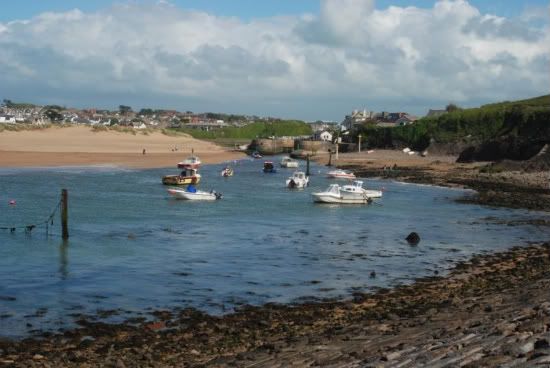 The Atlantic Ocean on a fairly normal day! beautiful - but dangerous. This isn't good surf - we are a surfing town, so clean waves are what they want to see.




I walked back along the top, so now you can see The Breakwater and how The Haven is formed.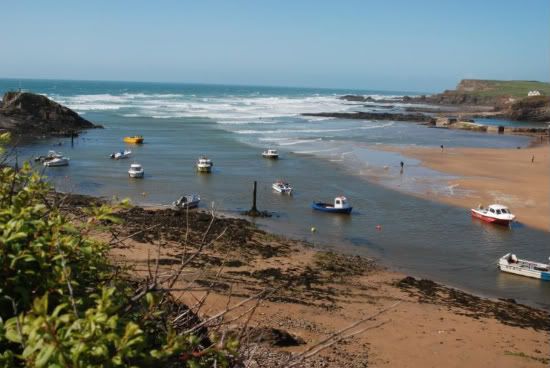 Spotting some of the local lobster pots -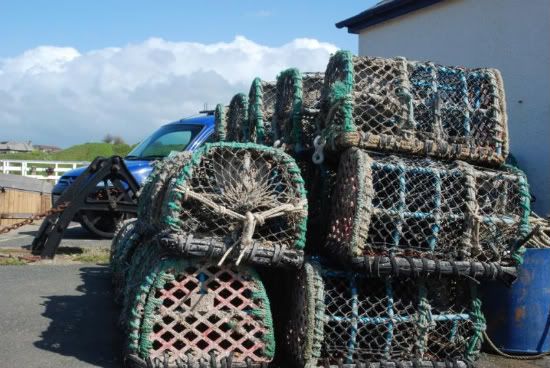 And, so back over the lock gates, looking at the open outer gate and some of the winding mechanism -