This morning was a big day in the boy's life - He goes into double figures! Very scary to realise that 10 years ago, today, he was a suprise black baby, in the middle of a very wet field!! I showed you his baby pictures last year, here if you missed that post.

Now, another year has passed, and he has reached the grand old age of 10, and as I have already posted here he had an extra special carrot when I went to get him in from his field. I had worried when I rode him on Monday that by now he would be missing a shoe, but he has been a good boy and all 4 are still on.

So, I brought him in and gave him another carrot, and a pamper, before tacking him up.



In his field - finishing his carrot -




In his box, waiting to be groomed -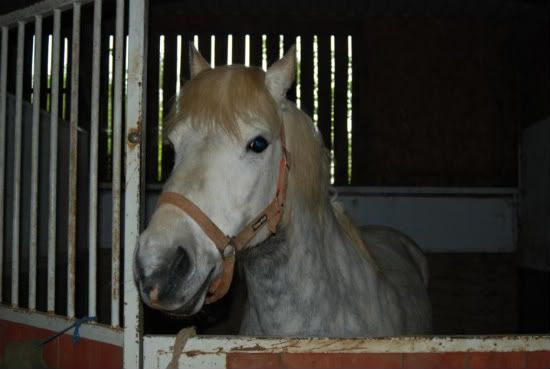 All tacked up, without plait today, as it was quite cool -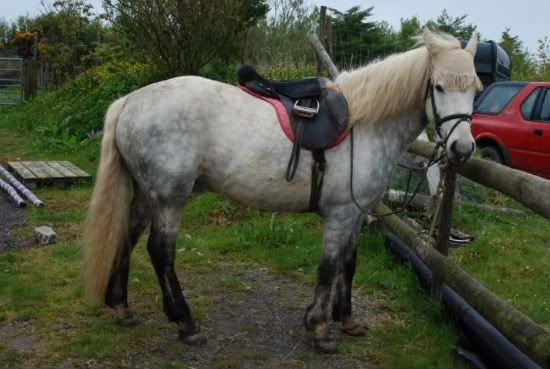 We then made our way up to meet Ros and Shadow, so they could share the birthday boy's day! He was really well behaved, and weirdly his shoes, which were clacky on Monday, sounded fine! In fact, Shadow was the one with a clacky shoe today!

We went for a lovely ride round - down to the Church and through the village ... and had a good time. DJ must have known he is now "mature" as he was a really good boy. He didn't spook, even when some tractors, and then cattle trucks, came past us.

Back home, a feed, another carrot .... and then back out to the field that Conrad is in. So, no doubt they will have plans for tonight!