MAY 2nd 2009


I was just so lucky to have the seat that I had - I felt that most of the time he was singing towards me! It was a great atmosphere beforehand - I met up with Karen and her friend (that I had queued with the previous day) and they asked how the afternoon had gone. So great to be able to babble about the fog I was living in!!!

What was lovely was that he had no support act - so Steve just introduced the evening - then it was all James!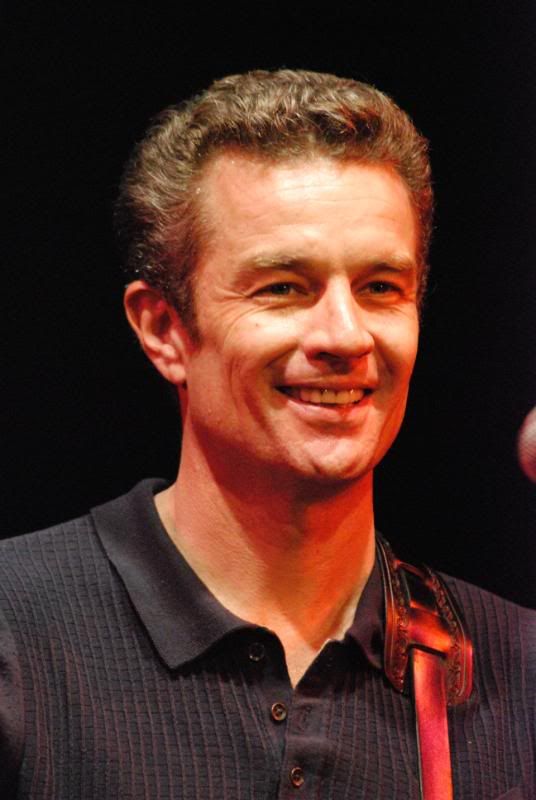 As I did with yesterdays report, there are a few notes of the songs behind the cut. Some were the same, so I may end up saying similar!!


Katie
As I said last time - a great song, and I think universally popular. So, a great way to start the gig.

The Birth of the Blues
This is one of James songs that is slowly growing on me - I like that it is about a different subject matter than an ex or present irlfriend. But, it is still not a favourite, although I can get why he probably likes it!

Vandals
One thing I do like about this song is his comment about being a dad.

Looking at You
A great song, that flows beautifully - the words and music do balance each other - and I do love it.

Smile
Not a favourite - but I have had it pointed out by someone the reason they like the song - talks about the early stage of "first love" ... and have realised that is probably why I don't really like it - Haven't been in love, so can't relate to the song on a personal level (Thanks Deb)

Layabout
Great memories of Cardiff - and I love thinking of James as Capt John!

London City
Yay - my favourite. I didn't take pics at all while he sung this - so this piece will always be in this venue in my mind now!

Don't Worry Son
I love James being a dad - he loves his kids, and is not ashamed to admit it.

Like a Waterfall
Not a favourite song - lovely accompaniment, to it.

Bad
I love this song, and at this concert, after he had sung the first few lines about the photos, he said "Ring any bells?" with a real twinkle in his eyes. Great to hear him tease us all about our day.

Up on Me
A great song, again.

All She Wanted
Another favourite song.

Dance slow
A song I have to add, as one that I had forgotten when I wrote up - Thanks Debs for the edit!

Moonshot
He talked about the problems he had with claustrophobia, with wearing the helmets for the Apollo filming, before singing this piece.

Angel
He talked about an ex that really didn't appreciate hersel all that much ... maybe that's why I can relate to this piece a lot of the time!

Goodbye
Not a 100% favourite - but a good fun piece, and I have heard slight variations over the time.

ENCORE
Dangerous
Another favourite song, that he obviously enjoys singing!

For What I Need
Just, to me, a good song.

Finer Than Gold
I love his sad songs - so for him to finish on a poinant note, made a magical evening very special.

I am sure I have got this list wrong, and must be missing a couple of songs - if you were there and know what I am missing, could you let me know ... so I can edit ... Please.