There were 2 support acts - the first was Smoke Fairies. They were very haunting blues style, with close harmony between their 2 voices. The other amazing thing about them - their figures! But they certainly have talent - and hope to hear that they have gone far.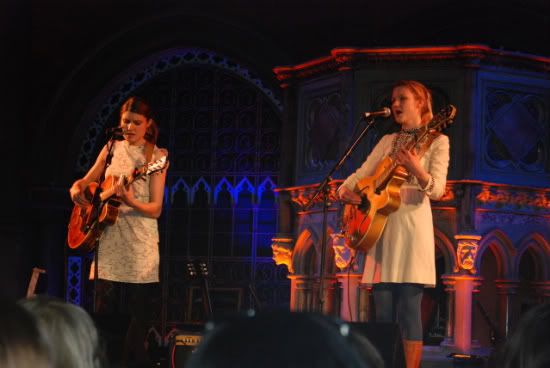 Then Blue Gillespie came on. I will admit my heart had sunk when I saw them listed, as I had been completely in-impressed whe I heard them in Cardiff. However, they have gone accoustic now - and although not a group I could listen to (other than as a support for James) I was impressed by how they had changed and developed. Still don't like how Gareth sings - but that is personal choice.







Now - we just have to wait for James - !!!!!!

While that was happening, GreySunrise had told us about the dog-tags/badges/mirror package available. And, although I had promised myself I wouldn't spend more money (that I don't have anyway) ... well, couldn't resist!