... On May 2nd, to a great friend ... and a marvellous Beta,
mabel_marsters .... Just wish you could have been in London, so that you could have spent your birthday with James!

Have a great day, though - and hope this coming year is a special one for you.

Thanks, again.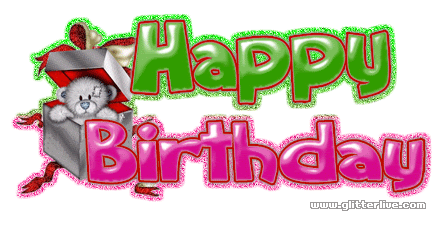 Happy Birthday Glitter Graphics