I was tagged by
auntiero

The Rules of this Game:

1. Go to where you store your digital photos and open the 4th folder.

2. Post the 4th picture in that folder.

3. Explain the picture.

4. Tag 4 people.

I have been storing stuff digitally since 2002 - so this is the 4th of the 4th!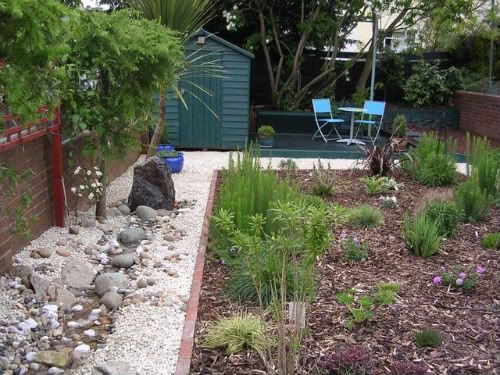 This is a picture of my brother Tim (and Claires) back garden, just after they had completely re-done it.

Not my idea of a garden, but it is low maintanance, and suits them very much. They are very organised and tidy people!

I now tag
kudagirl
spikereader
tamakinand
winsomeone