At the end of last week I did the photo MEME where I asked you to suggest a photo that you wanted to see - It is here if you missed it.

Anyway, below the cut are the pictures of where I work, my computer ... and some of my James memorabilia!

They were suggested by
auntiero
jaded_jamie and
kalinda001

All the pictures were basically taken in the one room! Although I have added pics of the room I work in on a Friday, when I am in Plympton.

Anyway - Below the cut is my treatment room ... cum dining room!


This antique desk is in the corner with some pictures on ... as you can see,
kalinda001 all my patients get to see these pics (although they are all copies ... 3 of me with James and one that I took of him, then got him to sign. To the right is my screen with the picture that beanbeans made for me!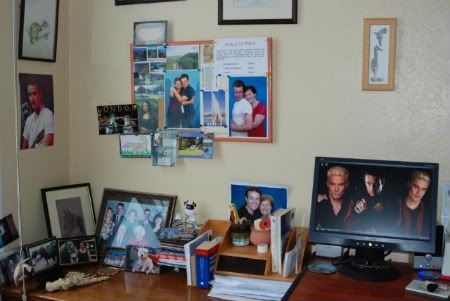 So,
jaded_jamie here is the computer in place along the side wall of my treatment room. The screen-saver is usually on when I am working with assorted photos - family, holiday ... and James (of course!)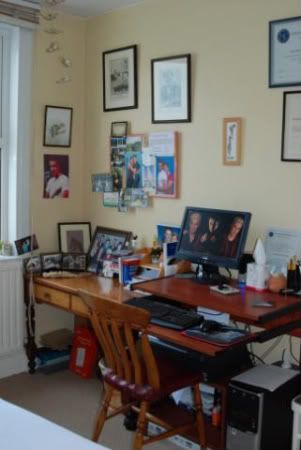 And, finally
auntiero , here is the actual treatment table.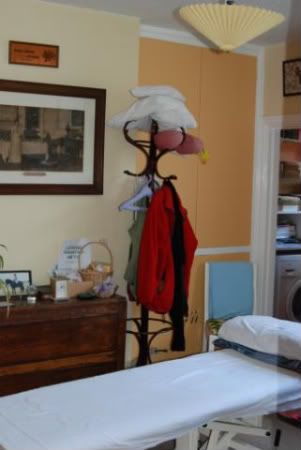 This is my diploma and registration papers.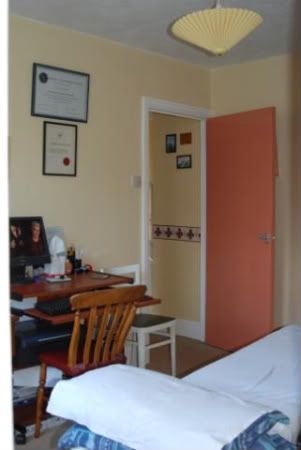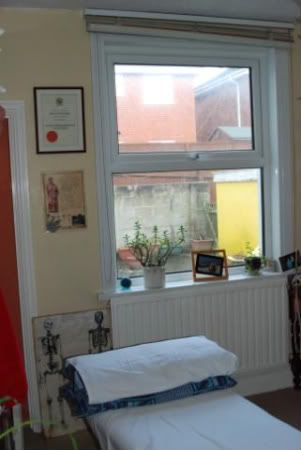 And - Finally to the place that I work in Plympton ... similar, but no personal pictures!