In our house that doesn't just mean the designer tinsel and baubles that are "in" this year.

Below the cut are 8 pictures of decorations ... 1 of which are 80 years old!


When Mum was born, it was February, but for her first Christmas her parents bought another Angel to hang on the tree - So, it has now been hung up 80 times ... a bit faded, but no tree would be proper without it.



The following year, she had a trumpet - slightly less shiny than it was, but much loved all the same.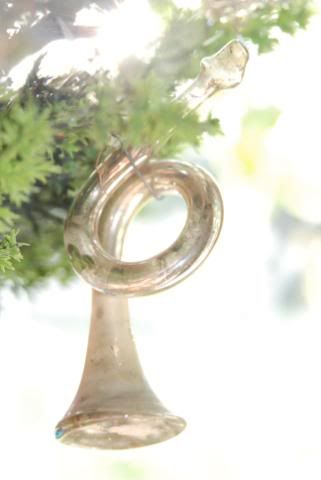 This cardboard picture, was designed as a stand-alone one, but we now stick it on glass. it was bought for my Grandparents when Mum was about 5.



This decoration has a pull-out tum, and was the first decoration than Mum and Dad bought for their house, 56 years ago. Before I was born - no tree!



This is of a similar style and was bought for my first Christmas - 47 years ago.



We had our first tree when I was 18 months old - and my Mum's cousin bought the Angel to go on top. This is therefore 46 years old, and now hangs, with a couple of other Angels, on the curatins, overlooking the tree.



As you know I love giraffes - and this was bought the Christmas I was 3 1/2 in recognition of that.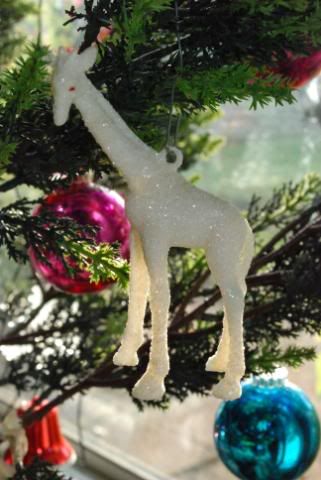 And, to prove we do have regular baubles ... However most of ours are a variety of colours and shapes, like this one.






Hoped you enjoyed a potter round our family Christmas.