When I posted the pictures yesterday I said that I said that I also had some individual gravestones to post - Well I have divided them into two.

This first post are of some local graves, showing some of the many stones and memorials there are to see.


These first two are in Stratton, and are both on Delabole Slate - which is mined locally. I love the carving on the fisrt - Slate is soft enough to do that. The second one shows another typical signm of older stones - words split, as they didn't plan ahead!




This is in Poughill - and like a lot of the stones, shows families, where many children died at young ages.




Bude is a town on a trecherous coastline - and here is part of the proof. we have beautiful cliffs here, as you wiull have seen in past photographs, and it is a surfing area - but because of that many boats were destroyed, and many lives lost.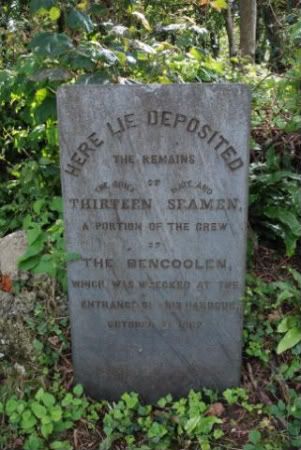 If had an overall choice of a Cemetary to visit, it would be a War Cemetary - and preferably a Commenwealth wag Cemetary. However every Graveyard yoiu visit have war Graves - and Bude is no exception.


May they Rest In Peace, as we take a second to remember them.