Toni is away on her holiday - celebrating her Dad's 65th Birthday, so I horse-sitting!

I went to check on them this morning, and they appear to have dried out after all that rain last night ... and all 5 of them are well. Sadly DJ was slightly lame as he trotted over to me today, but I am going to take him for another stroll tomorrow and see how he is. as you can see in the picture, the land is very wet, so the fact it is slippery is enough to make him wary.

Anyway, Smudge had his meal, the others had their carrots (yes, DJ did have more ... don't tell the others!), and I left them to enjoy the sunshine that is now breaking out.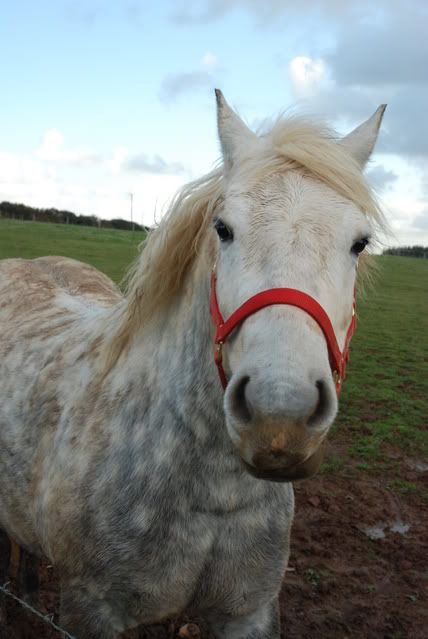 And - DJ's back legs aren't a lot longer than his front ... his field slopes .. LOL