When I asked you all for ideas about what I should take photographs of a couple of you asked for some pictures that are more about "me" than the camera" ...
enigmaticblues and
kudagirl to be specific.

So, under the cut are a few things about me ... and the proof that "The Stork Brought Me" ... none of these weird stories about mummies and daddies having a cuddle, please!!


Yes, here is the model of the stork as I arrived back in '61. My parents were able to get the model in time to have it placed on the cake that they had at my Thanksgiving Service.




We have had poor weather this year, but were able to get a few roses. This one is actaully in my garden - and was from a riding friend of mine, Sue, when my Jaykub died. She told me at the time, he was my golden boy.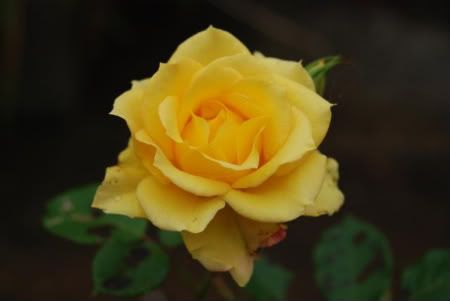 This is in Mum and Dads garden - and is a scented rose. But, it was dug out of my Grandmothers garden as a gift to Mum and Dad when they married ... in 1952 .... so has now lived in Northamptonshire, Essex, Flintshire, essex, Cornwall and now Devon!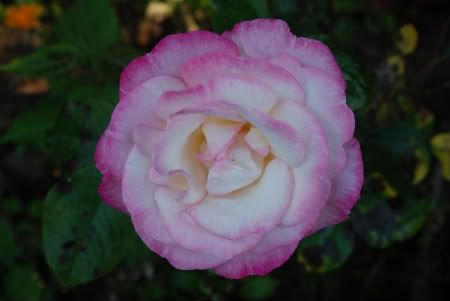 This is my front door!
But - it is also where I sit for some time every morning - in a snuggly dressing gown, with my back against the radiator, while I read my Bible and pray. In fact that is the Bible I am reading this year on the side of the bookcase (which, by the way Dad made for me when I was 11)




My typical house - ornaments everywhere, as is shown on part of another bookcase. This also shows (lying on its side) dad's book; but also a picture of Jaykub, a gift form a friend, a souveneir of a holiday ... the list goes on!




My favourite sweets - Toffee Bon-Bons! There are always some on my coffee table - don't tell my dentist!




Charlie - the only man who shares my bedroom - and has since I started college in 1979 - yes, he is on my bedside table!




Part of my giraffe collection - this is half way up my staires. I have always loved them and Mum and Dad bought me this table a few years ago. The picture on the top is of our family at my youngest brothers wedding in 1990.





So, now you know a bit more about me!!


Hope you enjoyed some more of the madness that is
debris4spike If you ever want to see something specific, you only have to ask, btw.