A few weeks ago I asked you for some ideas as to what I could take photographs of. That way I wasn't just playing - I was helping a friend!

Anyway,
dragonflylady77 asked me for a few photos around Bude - but of some of the more unusual things. So, below the cut are a few pictures of Bude that you won't get on the picture postcards!

The last couple are also especially for
louise39 as she told me, recently, that she had read a book that mentioned Zuma Jays ... this is one of the older surf companies in the town.

Bude Church is Victorian ... built at the same time as the canal, and not having the majestic beauty of the other Churches in the area, some of which I have already shown you.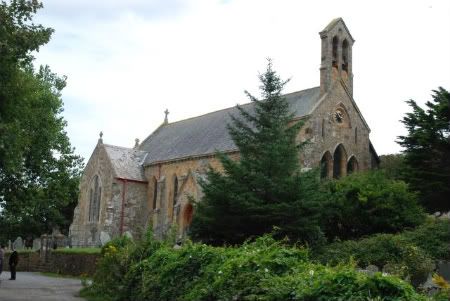 Bude Canal - very beautiful, as you already know ... except when it ends up with a normal working boat "parked" in front of the lock gates!




I just loved the clown on this sign ... it is by an infants school (5 - 7 year olds)




Well, I have told you Bude has everything - here is the proof - a Chocolate Shop!




Not exciting if you live in England - it's the street I live in. For those who wont know - it is 1930's terraced houses. They are 3 bedroomed, but no garages.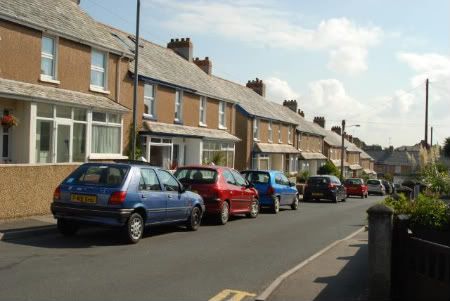 Bude had the first Surf Life Saving Club in the country - opened in 1953.




On the window of the main shop - Bude and Malibu! The shop in Malibu existed before the one in Bude. Apparantly the owner of this shop, was in California, saw the shop, liked the name and asked permission t use it. If any of my Californian friends have seen the original I would love to know.




The small shop on the main street - only open in the summer. The architecture is typical of the older properties in the town.




The main shop - open all the year round and the first of about 10 different surf shops in the town.