This is my final set of photos from Rhodes, and were all taken on a trip that we took around the island to see more of the area.

We went to The Valley Of The Butterflies - and as you can see (look close) this tree is a typical example of the hundreds of moths that live here during the summer. Sadly, I was unable to photograph one on flight, as they have bright red lower wings, so are quite stunning.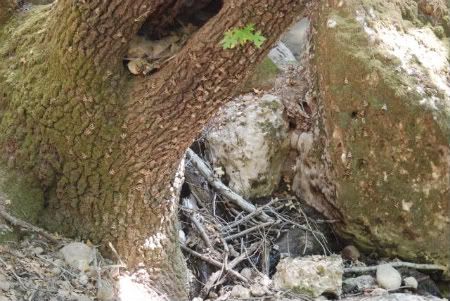 This is Dad and I at the entrance to the butterfly area - it is well laid out, and lovely and cool (well, I suppose that is relative!)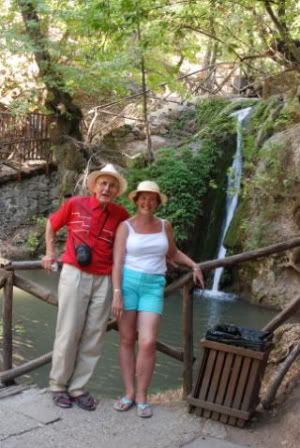 We also went to the settlement of Kameiros, which with Lindos had one of the 3 earliest settlements on the island. This town was believed to have had about 5-10,000 inhabitants in about 400B.C. The funeral urns from here can be seen at The Louvre and The british Museum. It is builton 3 layers ... and, yes, we walked to the top!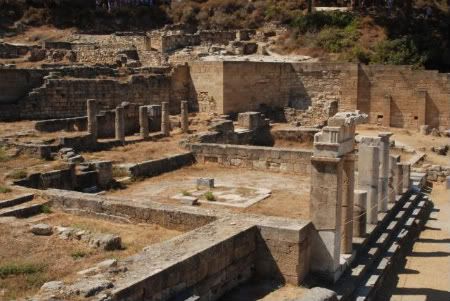 This is very typical of the Churches on the island - and in fact where we were staying they were in the process of building a similar sized one. This is in the town owhere they produce the drink Sumo ... which is 80% proof ... and yes, we did sample it! Well, you have to be friendly with the locals, don't you?




In one of the places we stopped he decided to have an ice-cream ... and here they are. The ice-cream was taken from the back half, leaving the fish at the front.




I am a real softy when it comes to animal welfare, and is something I hate seeing when abroad - stray animals. In Rhodes (and Kos) there are lots of cats ... these were near a harbour wall in Rhodes town actually. But, the other side of the wall was a plate of cat food, a couple of tins and a collecting box for donations. They may be strays but they are all regularily fed.




So, now you have seen my trip around Rhodes ... if you missed any just use the Rhodes tag and you can go back and see them. Hope that you weren't too bored!