This is the second of the Dodecanese Islands we have been to - and in both cases the capital city has the same name as the island.

So, here are some memories of our day in Rhodes town.

They start at the harbour, which is the site of the Colossus of Rhodes, one of the 7 Ancient Wonders of the World, and then go into the old town, which is a World Heritage Site. We didn't go into the new 1/2 of the town, as it is "just" a shopping centre, and that is not our idea of a holiday!

Rhodes Harbour - looking back to the city. Centre right is one of the two statues of deer that are iconic of the Island.



One of the windmills on the harbour wall, with Fort St. Nicholas in the background.




The hospital built by the Knights of the order ofSt John, who had Rhodes as a base from 1309 to 1522. It is now the national museum. We didn't go in as we wanted to see more of what the town offered.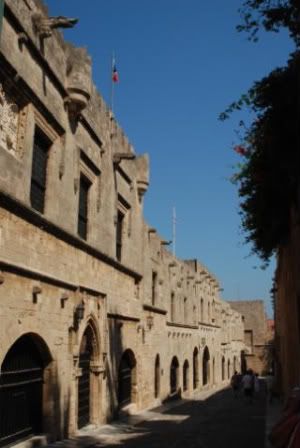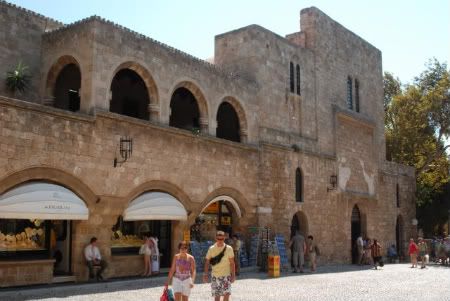 Mum and I on The Street of the Knights.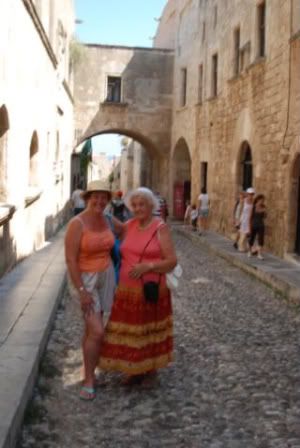 The town walls are to my right, with the walls of the Grand Masters Palace to my left. Sadly, we couldn't go in any further as they were doing some renovation work in the grounds.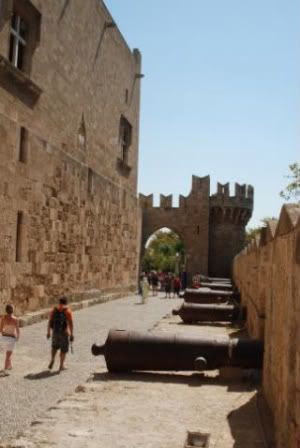 Looking out from the city walls!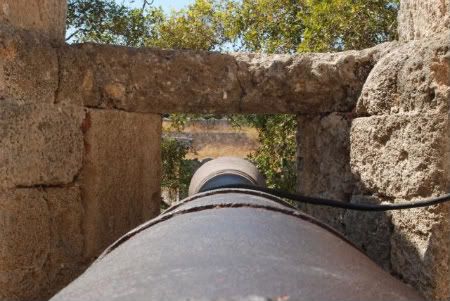 Typical Rhodes streets.