Yesterday I posted pictures of the town of Lindos, Here if you missed them.

These are some pictures of when we went up to see the acropolis, which dominates the town. It was built in 600 B.C. and largly destroyed in the earthquake of 300 B.C. (the same one that destroyed the Colossus in Rhodes harbour). Over the years some of it has been re-built, but it is still a fascinating place, that has seen a lot of visitors over the years.



Lindos - the sea, the town and the acropolis.




Another view of the acropolis, from near our complex, with some of the local taxi's in the foreground.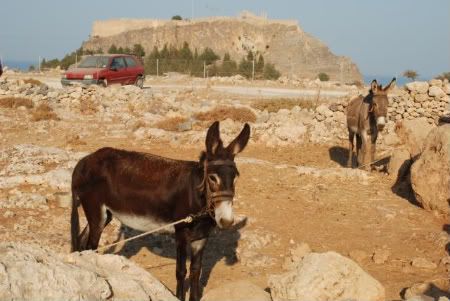 Mum on her taxi - It is a mile uphill (in temperatures in the 30s) ... so we went by donkey ... Even my Dad, the first time ever on an animal ... for someone who admits to be scared of horses, it was brilliant. Sadly we don't have the picture proof - but he did it.




This carving is dated pre the earthquake - no one knows what it was for, but it is great it survived.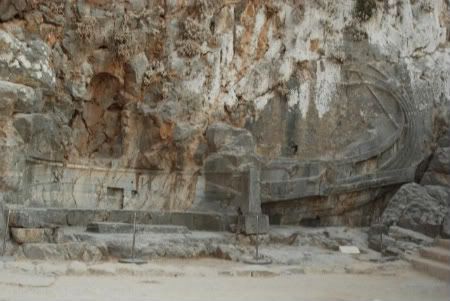 The view from near the top.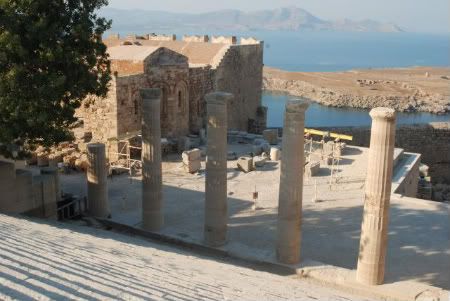 Some of the 150 steps that we climbed up and down while on the site!




I did read all the labels while I was there, but can't remember much. The Temple was dedicated to Aphrodite, and this was a large community area - with many houses that were destroyed in the quake.