We were actually staying on the edge of the town of Lindos - which is an old fishing village, built on the edge of a site of an ancient acropolis (those pictures next time!)

It took us about 1/4 of an hour to walk down to the edge of the town ... a lot longer to walk back, as it was a steep hill.

The town is untouched - even though it is now full of tourist shops and tavernas. The shops open out of houses, while the tavernas are built as roof terraces.


The general scenery between our "home" and the main road.




The main road around th Island, which we had to cross - and some of the many goats. Some of which were farmed, some were wild.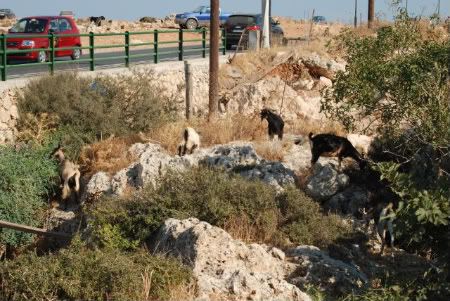 The cemetary on the edge of the town.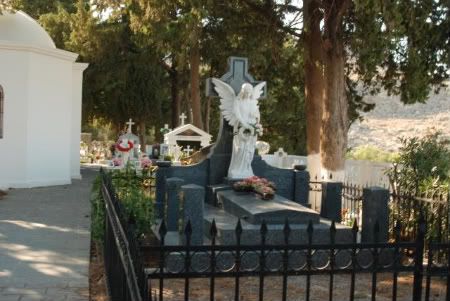 Part of the Church, with the shadow of the other half of it. The Church was 14th century - and stunning, but no photography was allowed. They are all Greek Orthodox, with love marble mosaics and gothic paintings, based on quite dark colours, telling stories from the Bible.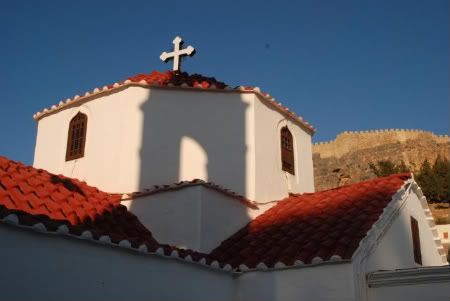 A typical road.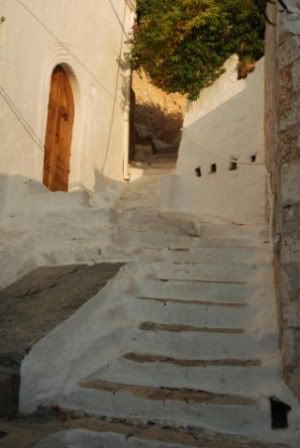 More typical Lindos.