Well there will be a couple of others as well. However the reason I looked at this trip was to discover the history of those years in these small islands. And, on the Wednesday morning, we had a real chance to find out about that time. We had a guest speaker for the morning -
Bob Le Sueur
, who will be 101 next week. He told us a couple of hilarious tales, but also a couple of stories of the help that was given to some of the Russian slaves (and, yes, I think most of us bought his book, as well!)
As I said, our hotel was used by the Germans ... this was one of the signs I spotted in a museum (and the hotel last week as well)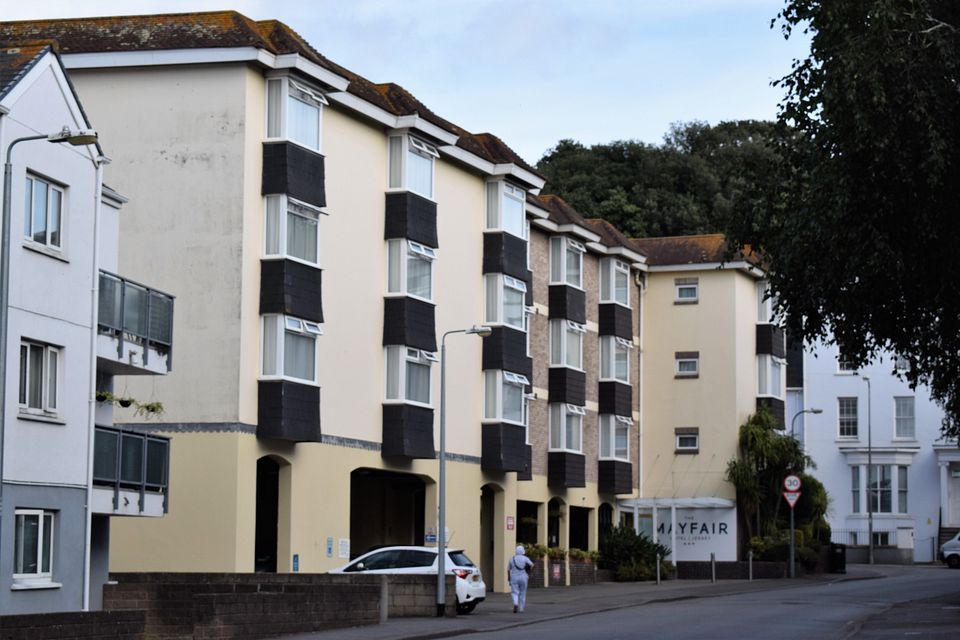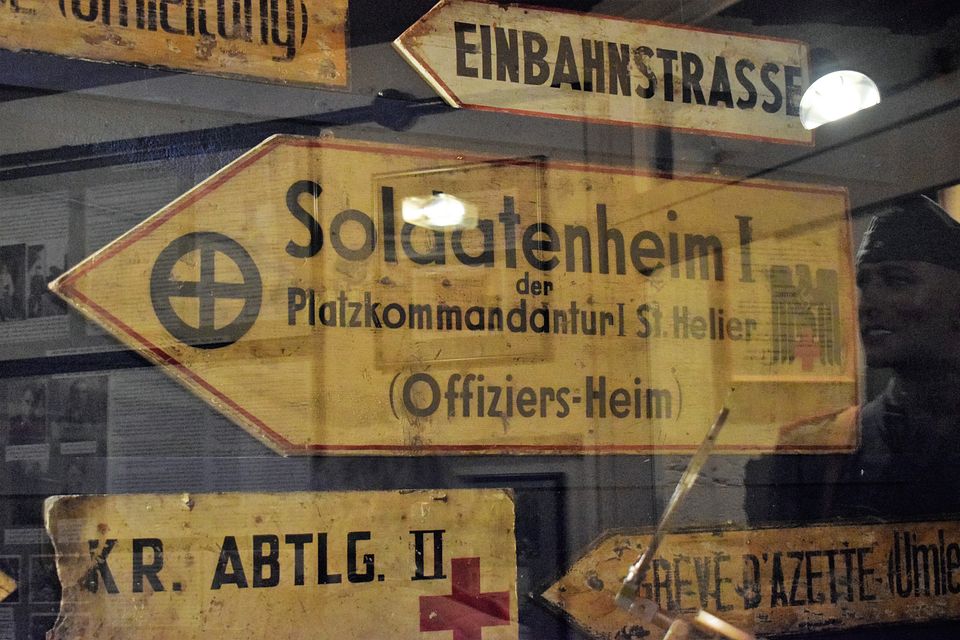 So here are a few pictures of the amazing buildings that were made ...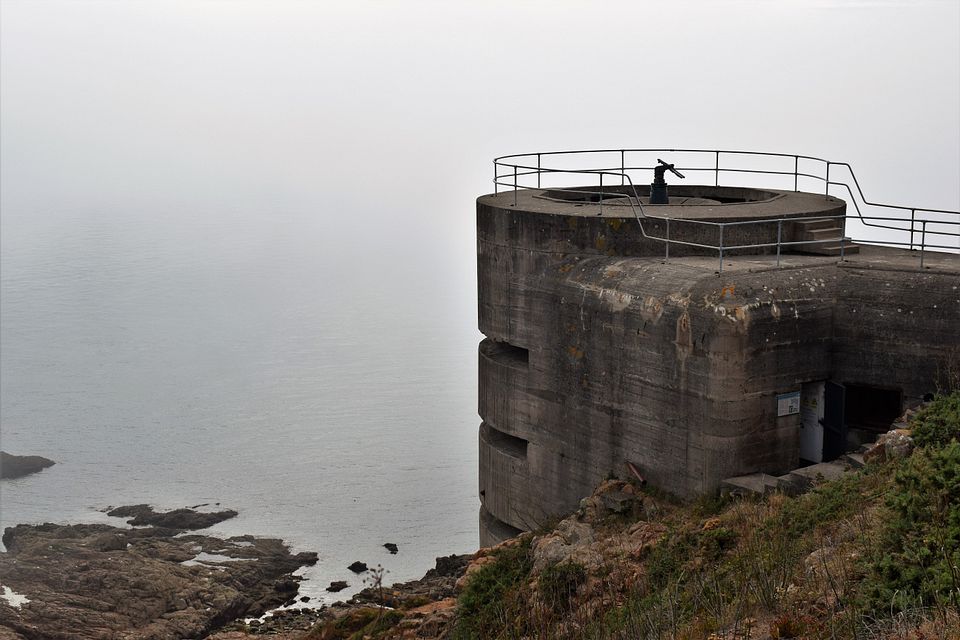 This stunned me - 3 stories down and there's a piano.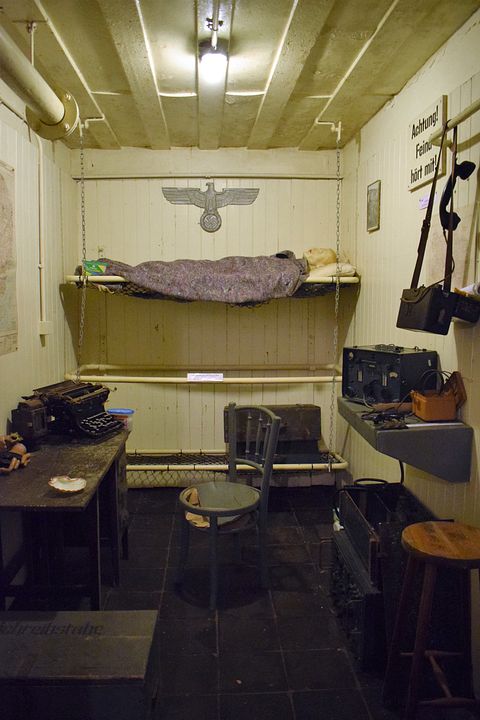 All these batteries had air purification systems as Adolf Hitler was petrified of poison gas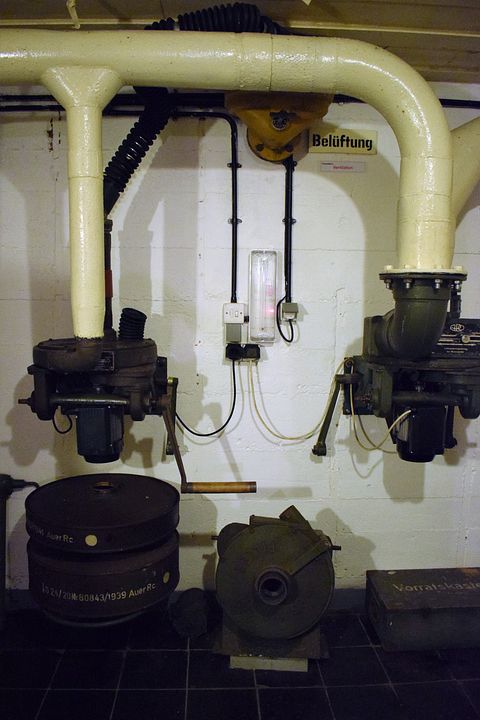 German emergency rations -
Some of the food sent by the Red Cross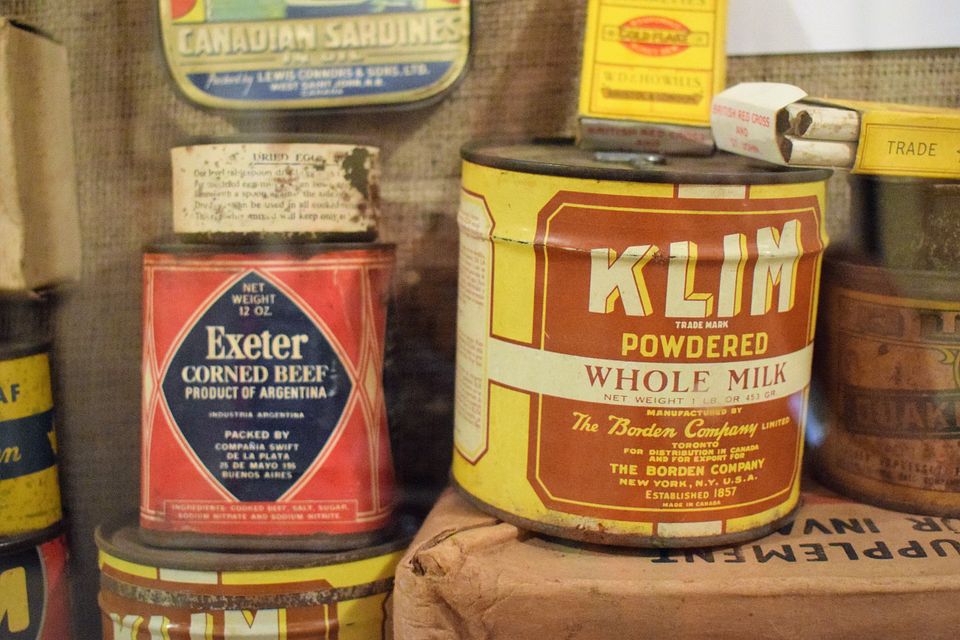 As you can see in the background we are near a couple of these batteries .... all this land is now dedicated to all the people from Jersey who had lost their lives during the whole of WWII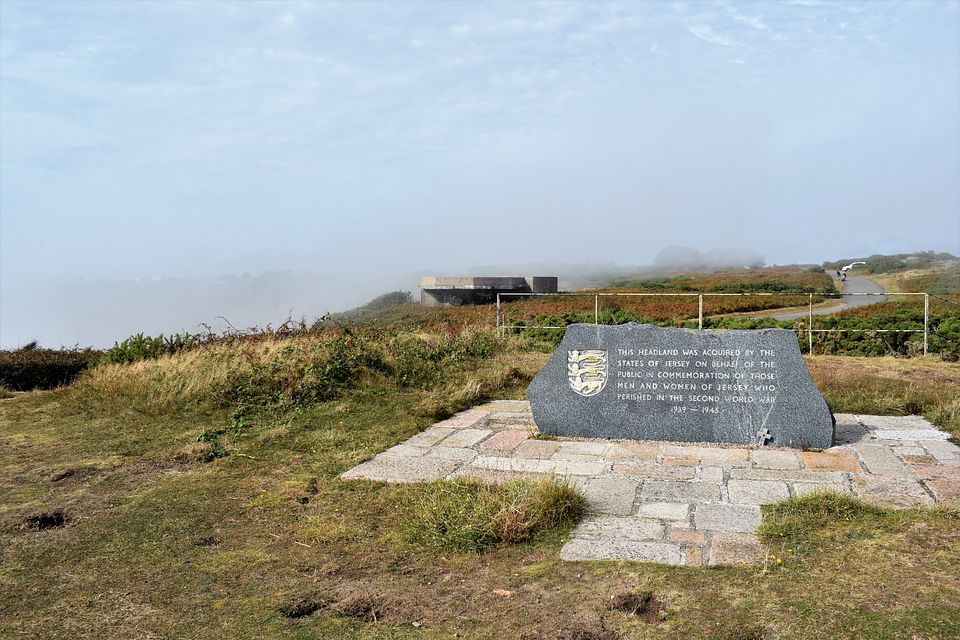 So that's some WWII history - I have more photos to share, but not so much about this time of history.