Where do the days go?
Dad was called Home 5 years ago, and in so many ways it seems like yesterday.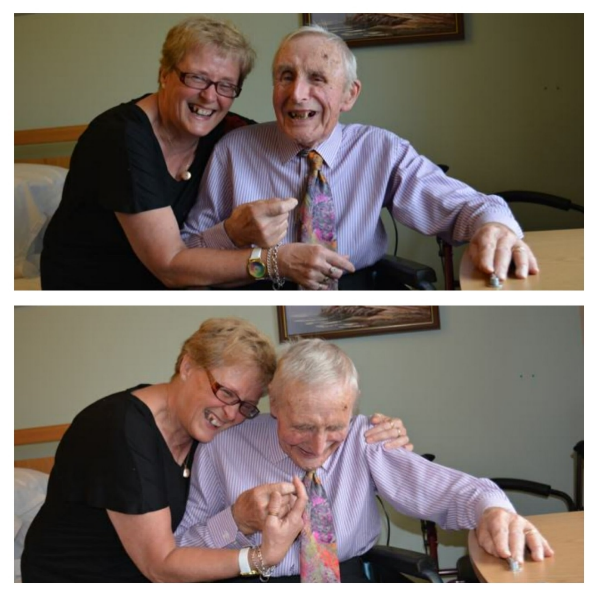 I love these photos with him ... we were meant to be getting a nice photo of the 2 of us, but to get him to smile we started teasing him, and then he and I got the giggles. I am so glad the photos were captured.
I miss him (and Mum) very much, however over the last 18 months I have actually said that I am glad they have died as they would never have coped with Covid at their ages.
Today's clinic went well ... and again they were nice men. So, all in all, a really nice week. I have gone to the cemetery this afternoon as well, so all in all a good day, so far!
Now I really need to start thinking about the clothes I need to pack for my trip. I leave on Sunday, adn so far the weather forecast is not great ... as I am actually flying it means I need to be able to pack sensibly, rather than my last few trips where I have taken the car and can throw in whatever I want, as well as the actual packed case!
But, as ever -
2. Have you ever had any teeth pulled?
Yes - quite a few. The last was a couple of years ago I had a Wisdom Tooth removed. Just after Dad died I lost a front tooth (stress!) ... and did wonder if I was going to lose another tooth earlier in the year after losing Jiffy. (And 4 or 5 others)